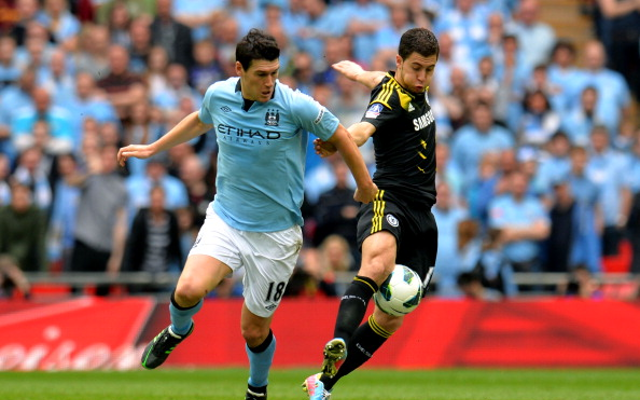 Aston Villa- Gareth Barry
Villa narrowly avoided being relegated from the Premier League last season, with Christan Benteke scoring the goals that prevented the clubs relegation. Arguably the most important moment in Villa's summer was when Benteke decided to sign a new contract with the club and rejected the advances of Tottenham. Manager Paul Lambert will want to improve on last seasons position in the Premier League table and he knows that he still needs to do some business before the 2nd September in order to make Villa stronger.
Last season, Villa were short of experience and it did show on several occasions. To address that, Lambert could make a move for former Villa captain Gareth Barry, who could be set to leave Manchester City this summer, with the player not being a part of Manuel Pellegrini's plans. Barry left Villa Park in acrimonious circumstances and has been booed by Villa's fans when he has returned to the club with City. However, Barry is a player of quality and Villa fans would probably forget about his exit if he comes back and puts in several good performances.