Selling star players has aided Spurs' recent rise up the table.
Check in to Transfer Window: Done Deal Alerts
Before news broke yesterday of a whopping £93million-plus-Fabio Coentrao deal for Gareth Bale being accepted by Tottenham, you could be forgiven for wondering where all the money was coming from for the long list of big-name summer signings was coming from.
While some more optimistic Spurs fans may have thought the arrivals of the likes of Roberto Soldado, Paulinho and Willian could help to persuade the in-demand Welshman to stay at White Hart Lane, many speculated that really Andre Villas-Boas was doing his work of replacing Bale in advance, and they appear to have been proven right.
Of course, Bale's departure will be a blow for Spurs fans; the 24-year-old lit up the Premier League with his displays last season and was rightly crowned player of the year by both the PFA and FWA. There may also have been a strong case for leading scorer and title winner Robin van Persie, but there's no doubt that Bale's solo match-winning efforts were something on a different level, and it's quite conceivable that Spurs would have been nowhere near the top four without his dazzling displays.
That doesn't mean they need to be concerned now though, and in fact Bale could soon be forgotten if AVB's new boys can settle quickly and live up to their potential. Soldado, Paulinho, Willian, Etienne Capoue and Nacer Chadli could soon be joined by Roma starlet Erik Lamela, in a squad that you'd have to admit looks increasingly on a par with this season's title favourites.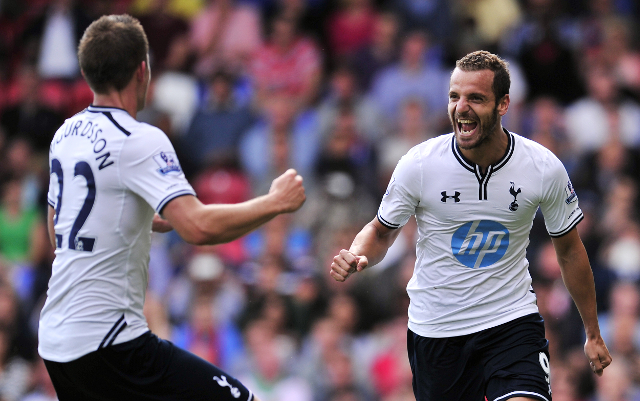 In £26million man Solado, Spurs finally have a proven 30-goal-a-season striker to improve on the misfiring duo of Emmanuel Adebayor and Jermain Defoe. While Soldado scored 24 times in La Liga for Valencia last season, Spurs' strike duo could only manage 16 league goals between them – a poor showing, and a clear indication of what was needed to close the gap on the top four. While Adebayor and Defoe do not look like the kind of players Chelsea or Manchester United would sign, Soldado stands out as a potential golden boot winner and has been targeted several times by bigger clubs all around Europe.
In midfield, Paulinho (£17million) and Capoue (£8million) are again players who were watched by Europe's elite before joining Tottenham. The club have added players with truly world class potential to an unbalanced midfield last season. The likes of Moussa Dembele should improve this year, and the fitness of Sandro would be a big boost, but Capoue can be a more mobile and technically gifted version of the departing veteran Scott Parker, while Paulinho will hope to provide some creativity and goals in a midfield that is arguably still missing Luka Modric.
If Willian and Lamela are to be confirmed as further signings (£30million each), which it looks like they are, then once more we are talking about talent that will be envied by clubs worldwide. In signing Willian, Spurs have fought off competition from the likes of Manchester City, Chelsea and Liverpool, and Lamela has also been talked up as a target for Manchester United, Arsenal and others.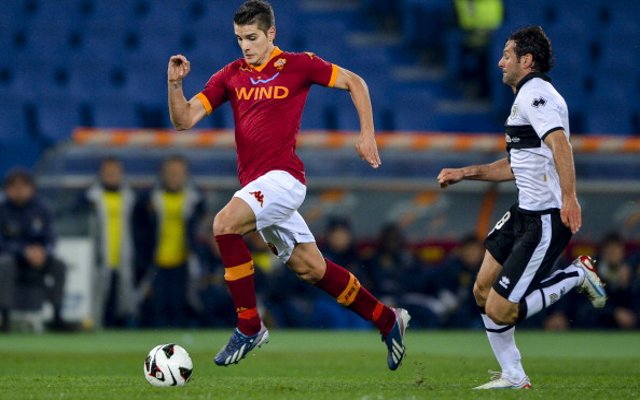 And it is Arsenal who should perhaps be most worried of all by this remarkable work done at White Hart Lane, as this has been a continuing trend for many years now. With big-name sales of the likes of Michael Carrick, Dimitar Berbatov, Robbie Keane, Rafael van der Vaart and Luka Modric, the money generated from individual players and spent on revamping the entire squad has seen the Gunners' neighbours edge closer and closer to them every season. Of course, they have made mistakes in the past, and then-record-breaking signings such as David Bentley and Darren Bent proved to be false dawns, but with the addition of the excellent Franco Baldini as director of football at the club, their transfer dealings now look to be in far safer hands, and while no one can guarantee how well a player will settle into a new team, these players look the real deal, unlike some signings in the past.
Cynical Arsenal fans will object to the criticism aimed at them for being a selling club, while Spurs are praised for their business despite selling their best players almost every season. The key difference, however, is that no matter who has been in charge at the club – and many managers have been and gone over the last few years – they have always looked to reinvest the money in replacements. Even if some of them didn't work out, the constant movement of players in and out of the club have allowed Spurs to build ever-improving teams. Even Peter Crouch fetched £12million when he was sold to Stoke, while Arsenal have spent three years trying and failing to get rid of flop Nicklas Bendtner.
Perhaps it is unfair to continue to simply compare Spurs with Arsenal, as they very much look like the team most likely to enter the title race with Chelsea and the two Manchester clubs. Bale's sale is just the latest and most lucrative in the long-term plan at White Hart Lane to build a top team, but it could now be the turning point in one of the most exciting Premier League seasons yet.