'Special One' entering a different era in Premier League football.
Check in to Everton vs Chelsea
One of the highest compliments often paid to Sir Alex Ferguson, who retired as manager of Manchester United manager after a glorious 26 years this summer, was his willingness and ability to move with the times and adapt to the changes in the game throughout his career. Jose Mourinho, a potential managerial great of the future, now faces the same challenge after returning to Chelsea.
This might sound a strange thing to say after only seven years away, but a lot has changed in the Premier League since that time, and particularly since the charismatic Portuguese coach first arrived on the scene at Stamford Bridge in 2004.
On the crest of a wave after the phenomenal achievement of guiding Porto to Champions League glory the previous season, Mourinho had the world at his feet as he made the step up to the big stage of English football; of course, he lived up to the hype (including his own) and delivered the Premier League title with a record-high points tally and still-best-ever defensive record in his first season. He then retained it the next year, and secured the FA Cup the following season as his final piece of silverware with the club before a surprise exit early the following season.
But with hindsight, was Mourinho fortunate to have arrived in the Premier League when he did? For one thing, Chelsea had just become the first of the modern super-rich clubs after their purchase by Russian billionaire Roman Abramovich in 2003, and this allowed Mourinho a freedom in the transfer market that he can now no longer enjoy with the emergence of copy-cats Manchester City, PSG and Monaco. But in that summer of 2004, Mourinho found his targets and landed them with the minimum of fuss, spending over £85m on the likes of Didier Drogba, Petr Cech, Arjen Robben, Paulo Ferreira and Ricardo Carvalho, who all became key players for the Blues straight away, and who no one else could have possibly afforded, certainly no one in England.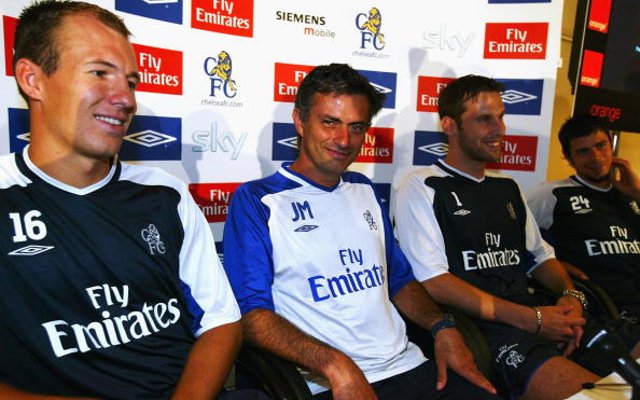 This summer, however, modern-day equivalents of these stars – Edinson Cavani, Radamel Falcao and others – escaped Chelsea's grasp. Mourinho still looks to have brought in some top talent, but he has admitted himself that the added pressure of UEFA's Financial Fair Play regulations has hampered him slightly, forcing him to look instead to younger talent. It is almost instantly obvious that his current squad is far younger than his first one at Stamford Bridge, even though his old favourites Cech, John Terry and Frank Lampard still remain.
As well as increased competition in the transfer market, there are now more teams than just the duopoly of Arsenal and Manchester United to compete with in the Premier League. Liverpool and Tottenham have improved a great deal, and Manchester City's money means they won't be going anywhere anytime soon. Mourinho admitted himself that there are six teams that could win the title this season, perhaps aware that he is entering a different battlefield from the one he left.
Perhaps it is ridiculous to doubt a man who has continued to do well since leaving Chelsea. After all, he achieved one of the greatest feats of his career with Inter Milan as they won the treble in 2009/10, showing once again his sheer ability to get a win-at-all-costs mentality out of players and stifle even the best attacking teams in the world to get results.
Though things didn't all go too smoothly for him in his three-year spell with Real Madrid. Indeed he actually joins Chelsea on the back of what he admits is his worst season in management after Real finished the season empty-handed. Although his team were highly impressive in winning La Liga in 2011/12, they fell some way behind Barcelona just a season later, as they never truly looked like challenging their rivals, leaving the squad in disarray by the end of the campaign.
After a breakdown in his relationship with so many of the players, most notably Iker Casillas and Cristiano Ronaldo, it was no surprise to see him depart the Bernabeu at the end of the season, and many of the club's players will probably be glad to see the back of him, a far cry from the praise his man-management used to get from Lampard et al back in the day.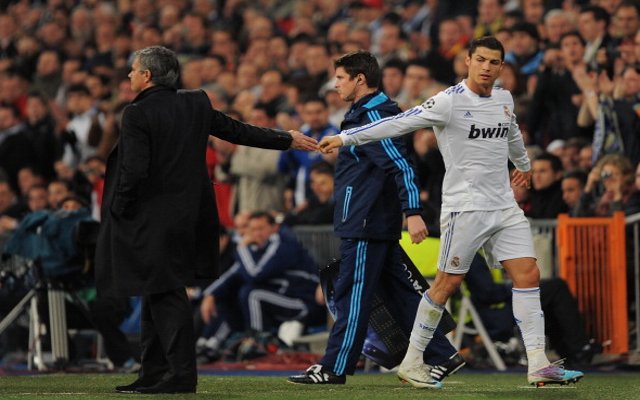 Could these be the beginning signs of a manager losing his touch? Already there are question marks over his treatment of star player Juan Mata at Chelsea, with Mourinho for some reason looking like alienating the club's best player for the last two years by leaving him on the bench and bringing in new signings that play in his position. This has echoes of his treatment of Casillas and Ronaldo, and there doesn't seem to be any noticeable explanation for it.
Mourinho's cocky demure in mind games used to force other managers to crack, but it was he that lost it somewhat at a press conference before facing Pep Guardiola's Bayern Munich in the European Super Cup. With his poor record against Guardiola's Barcelona side from their time in Spain brought to him, Mourinho became incredibly defensive, and visibly rattled. His side then conceded an uncharacteristically soft, and late, goal to Bayern before losing in the ensuing penalty shoot-out. For a manager who used to have his opponents beaten before their teams stepped out onto the pitch, perhaps it was he lost out on the mind games this time.
It's worth noting as well that, while when he last took the reins at Chelsea, he was very much start of their new beginning, and the way he took the club forward made him look irreplaceable, which simply is not the case now. He left and Chelsea survived, with their numerous different managers in that time all continuing to establish them as a force in English football. Carlo Ancelotti brought great attacking football and the double in his first season, and Roberto Di Matteo even brought home the prize Mourinho never could for Chelsea – the Champions League.
It's early days yet, but if Mourinho ever faces a test to change with the times and put himself up there with the likes of Ferguson as one of the best managers of all time, it looks like this is it.