A look at how the Gunners could have recruited differently in the transfer window.
Check in to Sunderland vs Arsenal
Despite for some time looking like a disastrous summer in the transfer market for Arsenal, with only two unspectacular players coming in for free, the Gunners saved some face late on with the surprise signing of German international star Mesut Ozil for a club-record of £42.4m. However, there were still plenty of disappointing near-misses too, and many other key areas of the team remain unstrengthened going into the new campaign. Here is a look at five realistic signings that Arsenal supposedly targeted or came close to signing that could have been highly beneficial to building a stronger overall squad at the Emirates Stadium this season.
5. Julio Cesar (Queens Park Rangers)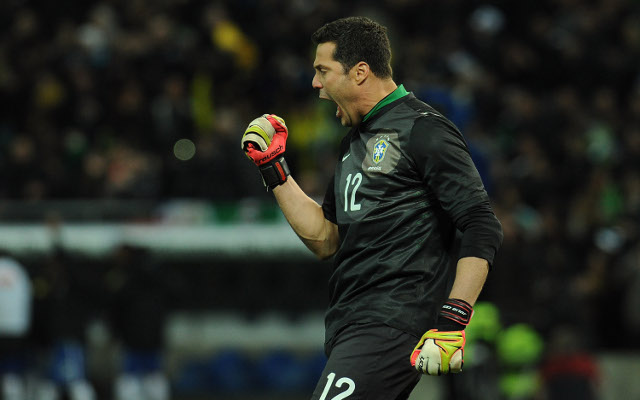 One of the most surprising non-movers this summer has to be Queens Park Rangers goalkeeper Julio Cesar. The Brazilian international was a top performer for Rangers last season despite being unable to save them from relegation, and he now looks set to be playing Championship football with the London club for the season.
Arsenal were rumoured to be interested, and it's no surprise considering this top quality, experienced shot-stopper would probably have been available for cheap, and would have made a great short-term solution to the Gunners' goalkeeping problems.
With Wojciech Szczesny looking too young and hot-headed to be the club's number one at the moment, the signing of Cesar would have allowed him a few years to learn from him out of the limelight and develop his game, whilst also giving Arsenal more of a chance of keeping all-important clean sheets on the pitch. Amazingly, no one else came in for the 34-year-old either, despite Fiorentina and Benfica supposedly also showing an interest in the former Inter Milan man.
Arsenal instead opted to sign Emiliano Viviano from Palermo on a season-long loan. Although this gives Arsene Wenger some good cover for a year – and possibly beyond if he impresses and they sign him permanently – he is not in the same class as Cesar, and there's no guarantee that they will be able to keep him in the future, as Palermo's asking price will only go up if he plays performs well at the Emirates Stadium.