A look at five players Arsenal should be looking to sell.
Check in to Arsenal vs Stoke City
Arsenal manager Arsene Wenger did his best to offload most of the club's worst players this summer, managing to get the likes of Andrey Arshavin, Sebastien Squillaci, Marouane Chamakh and Gervinho off the payroll, though there were certainly a few more that the manager and the fans would like to see the back of. In fairness, when some of the players in your squad are hardly ever playing and looking poor whenever they do, it would be understandably hard to convince other clubs to take a chance on them. Here are a few more players that don't really look up to scratch at the moment and could do with replacing.
Park Chu-Young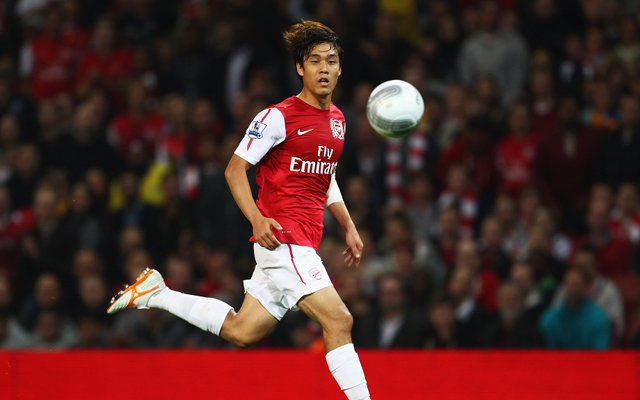 A highly unusual signing more than anything else, Park Chu-Young was brought to Arsenal late on in the summer of 2011, and looks the very definition of a panic buy by the Gunners. The South Korean has since made only one Premier League appearance, and that was as a late substitute in a 2-1 home defeat to Manchester United. Despite limited appearances, Park has managed one goal for the club, which came in a League Cup tie at home to Bolton. The former Monaco man then spent last season out on loan with Celta Vigo, where he failed to impress with just four goals.
What did Arsene Wenger ever see in Park? Why sign him if he's not going to play? No one really knows, but it's clear he is not going to be a part of the picture at Arsenal anytime soon, and as such should be an obvious candidate for the exit door as soon as possible.