Wenger has bigger targets for new addition upfront.
Check in to Arsenal vs Stoke City
Arsenal are to pull out of a deal to sign free agent Ciprian Marica as Arsene Wenger plans to make a big splash in the transfer market again this January with a big-money bid for Liverpool star Luis Suarez, it has emerged.
With Wenger missing out on the likes of Suarez and Gonzalo Higuain this summer, it was thought that the Frenchman may be keen to bring in the former Schalke striker as short-term cover, though the club and the player have reportedly failed to come to an agreement that suits both sides, leading to Arsenal cancelling the deal.
Marica, a Romanian international, became a free agent this summer after being released by Schalke, and will now be free to join either West Ham or Fiorentina, both of whom have also been keen to find some cover upfront due to their respective injuries to Andy Carroll and Mario Gomez.
Arsenal have only Olivier Giroud as an experienced and proven striker at the moment, with the likes of Nicklas Bendtner, Yaya Sanogo and Park Chu-Young all out of the first-team picture to some extent, though Wenger now seems willing to risk calling on them from now until midway through the season as he waits to land a bigger target for his side.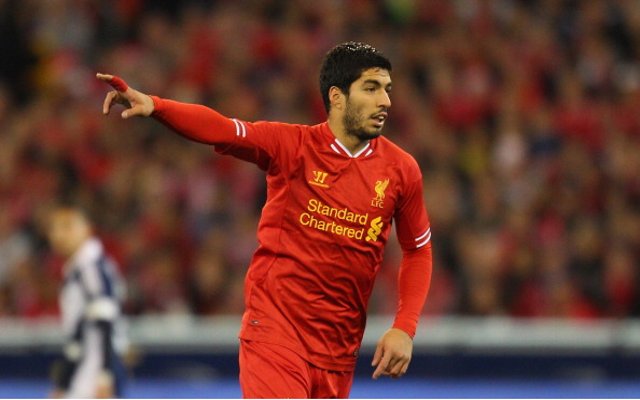 This intention to land Suarez, or indeed a number of other big-name options such as Christian Benteke or Burak Yilmaz, marks a drastic change in strategy from Wenger in the transfer market, as he had for many years preferred to sign players on the cheap and take a chance on someone like Marica if they became available.
However, having splashed out a club-record £42.4m on Mesut Ozil on transfer deadline day this summer, Wenger is now ready to enjoy the increased money at his disposal, and may be ready to reignite his interest in Suarez after Arsenal emerged as surprise contenders for the Uruguayan's signature this summer.
Real Madrid are also keen on the 26-year-old, who may command an asking price from Liverpool of around £50m, and they will be particularly keen not to sell him in the middle of the season.
Suarez is Wenger's main target, but the Gunners boss will also be ready to look at the likes of Benteke and Yilmaz as alternatives if the Liverpool man proves unavailable or too expensive, but for now it seems certain that a move for Marica is off.
This may concern some fans due to a lack of cover at the club, but they will also be encouraged to see Wenger aiming higher in the transfer market at last, with the recognition that world class names are needed to end the club's eight-year trophy drought.