A list of five players who should make an exit from Spurs either in January or next summer.
Check in to Cardiff City vs Tottenham Hotspur
What a funny summer it's been for Spurs. Selling your most prized asset is usually a grave cause for concern, but instead, they've splashed out on a whole new team (of midfielders) in a bid to truly establish their title credentials.
However, despite the heavy layout on new talent, they've neglected certain areas that dramatically needed improving. These areas will no doubt get the coverage and attention that they deserve, and when they do certain members of the first team will need to be jettisoned in order to make way for the fresh blood.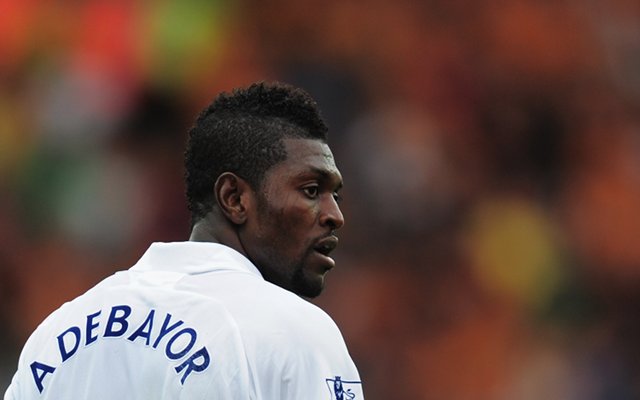 1. Emmanuel Adebayor
It's hard to pinpoint where it went wrong for Adebayor. When he joined on loan during the 2011/12 season he was in electric form, banging in 18 goals and creating 12 assists over the course of 37 games. That prompted Harry Redknapp to splash out a relatively meagre £5m for his signature on a long term basis and everyone believed that they had someone on their hands that would perform like that regularly.
However, last season saw him yield just eight goals in almost as many games, and only two assists. What had happened? Usually one for being outspoken and individualistic, had he rubbed someone up the wrong way and now he was paying for it? We hadn't heard anything, but something wasn't right.
Andre Villas-Boas had his hands tied this summer and couldn't afford to let him go. Spurs were having trouble bringing another striker on board, so the only sensible thing to do was to hang on to him, if only to cover their own backsides. There will undoubtedly be a club out there willing to take a chance on his in January, thus freeing up space in the squad as well as a considerable chunk of the wage bill.