The one that got away?
Check in to Manchester City vs Everton
Following his return to Stamford Bridge Jose Mourinho had been full of praise for young striker Romelu Lukaku, insisting that the Belgian international would be given a 'fair crack of the whip' in relation to his chances of forging a career at Chelsea, however this did not prove to be the case.
The powerful 20 year old striker impressed many during his season long loan at West Brom, during which he outscored any of his Chelsea colleagues by netting 17 Premier League goals despite making just 20 starts for the Baggies. The former Anderlecht man then showed what he is capable of during a very successful pre-season run of form.
Lukaku scored five goals during Chelsea's Asian and North American tours but when the Premier League season homed into view it seems that Mourinho changed his tune. The 'Special One' gave the forward precisely 42 minutes of top tier action before packing him off for another loan spell, it's a decision that could well plausibly cost him major silverware.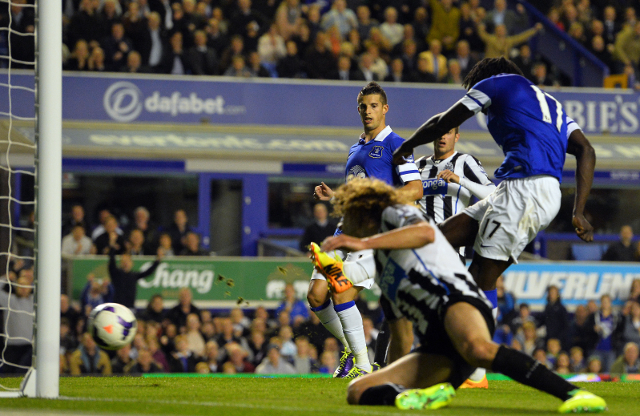 It's not as if Mourinho has an array of prolific strikers to call upon, it's not as if his decision to allow Lukaku to leave was due to a belief that he had all the fire-power he could possibly need. Fernando Torres, Demba Ba and Andre Schurrle have scored a grand total of zero Premier League goals this season, from a combined total of 12 appearances.
Lukaku on the other hand has not looked back.
The big forward has proven the ideal man to lead Roberto Martinez's attack, posing all sorts of problems for opposition defences and helping the Toffees to an unbeaten start to the campaign. Lukaku has scored three goals and provided an assist in the space of his two top tier matches for the Merseyside club and the knowledge that the in-form striker can be not be recalled from his loan spell must surely be eating away at Mourinho who would have appeared to have made a very hideous mistake in not offering the youngster a real chance to prove himself at Chelsea.