The chance of a lifetime!
Josep Maria Minguella, famous football agent of Maradona, Romario, Rivaldo, Guardiola and the person who discovered Lionel Messi through a video, is looking for new talents on football network Fieldoo. With those who apply before November 1 given a chance to earn a trial in December, and perhaps a contract with a Spanish Primera and Segunda division club.
Fieldoo.com, the online football network for players and agents, in collaboration with famous Spanish football agent Jose Maria Minguella, is giving users the chance to follow in the illustrious footsteps of Lionel Messi and other great champions who earned their spot in the formidable Spanish league, making history with their performances throughout Europe. "I have dedicated my whole life to football and I've been working as a players' agent for 40 years. I had luck to be an agent of players like Stoichkov, Maradona, Guardiola, Romario, Rivaldo and the last player – Leo Messi," said Minguella.
Confessing that no one at Barça had seen the little Argentinian's ability in person until he arrived in Spain, Minguella said, "After seeing some video tapes of Messi's games and highlights I decided to invite him and his family to Barcelona, so the FC Barcelona club people could also meet him."
Considering the contest on Fieldoo, he added, "Minguella Challenge is a way to discover new stars, new players on Fieldoo.com, hoping that many of them will end up signing contracts. I expect unforgettable experience for all the football players who will participate in Challenge. I believe there are lots of them who dream about this and it would be really great to make those dreams come true."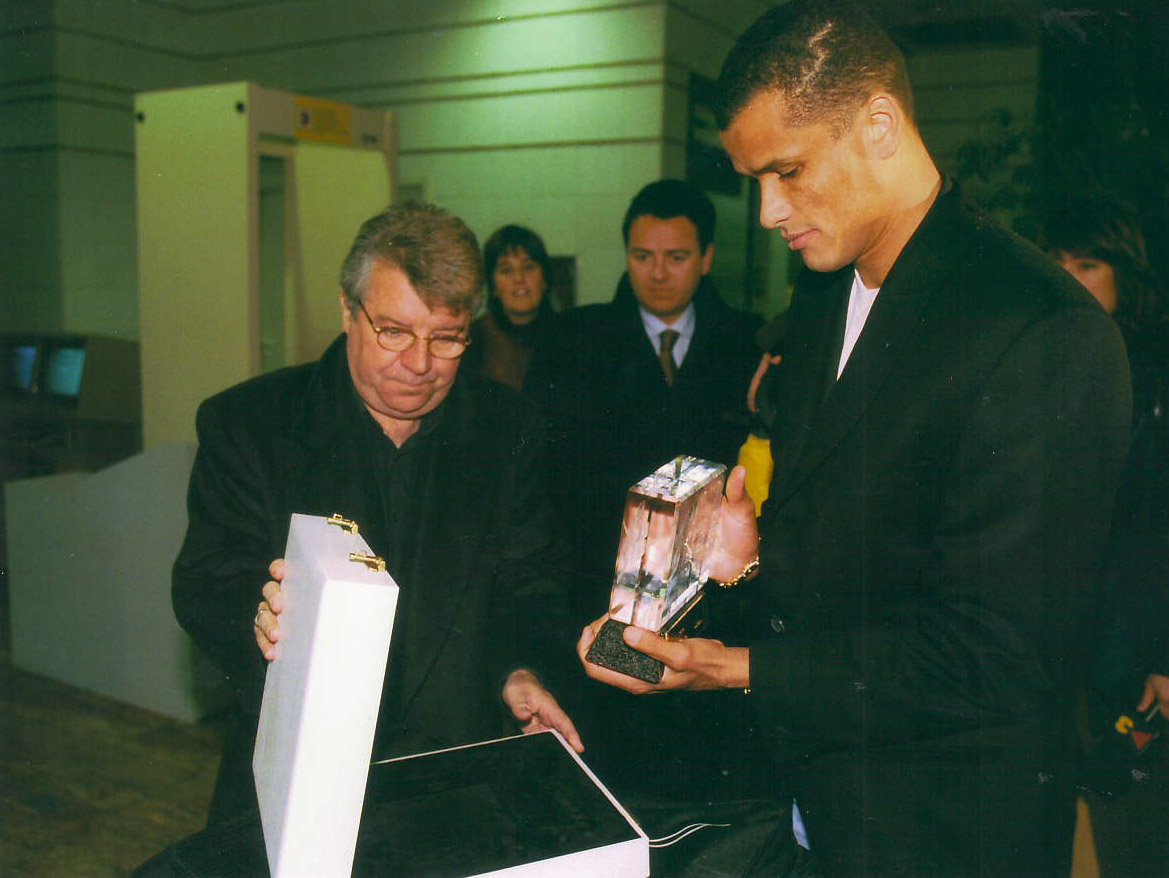 The players who are chosen by Minguella will come from all over the world. The Challenge was launched on September 10 and run until November 1, when the final selections will be made and a handful of Fieldoo users will be given the opportunity to test their mettle at professional clubs in Spain. The trials will take place between 15 and 30 December, and those fortunate enough to sign a contract will be represented by Minguella's football agency.
At Fieldoo.com players and agents find a free and thriving network which allows them to interact with each other, developing contacts and forming a 'football CV' that could be the catalyst to a successful sporting career. With over 60,000 members from more than 190 countries worldwide, and that number growing each week, Fieldoo is constantly producing many success stories and is the ultimate destination for anyone – players, agents – who wants to find new connections and career opportunities.
Users interested in being part of the Challenge will need to apply on Fieldoo.com, and those who are not yet registered can do so for free. Contests like this are not easy to come by, as Minguella and Fieldoo are giving talented players the opportunity of a lifetime.