Our guide to this weekend's round of Premier League clashes.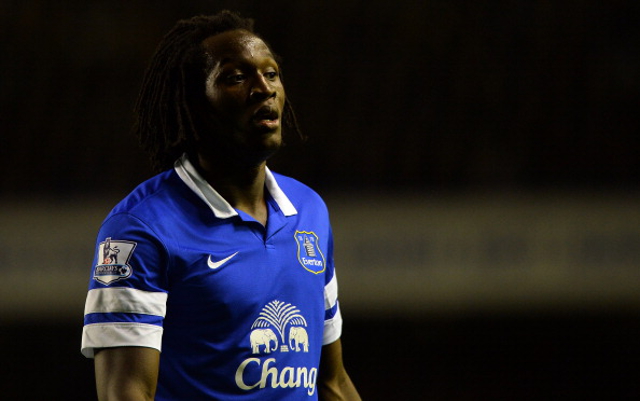 Manchester City vs Everton
Kick off: Saturday, October 5th, 12:45pm
Venue: Etihad Stadium, Manchester
Manuel Pellegrini's men will be looking for a positive response following their shock defeat to Aston Villa at the weekend by getting one over an Everton side who are currently undergoing a radical transformation in style. A taxing midweek encounter with Bayern Munich will do them no favours, but with the likes of Sergio Aguero coming back into contention they may struggle to match the intensity of Roberto Martinez's men.
Prediction: Man City 1-1 Everton
Cardiff City vs Newcastle United 
Kick off: Saturday, October 5th, 3pm
Venue: Cardiff City Stadium
The Bluebirds have made a good account of themselves so far in their debut season and currently occupy a comfortable spot in mid-table. However, Newcastle have been too inconsistent and have trouble following up one good result with another. Still light on numbers up front, Alan Pardew will be hoping his forwards use all their wily know how to exploit a tender Cardiff back line. The Welsh side know how to score, though, and Newcastle's defence hasn't exactly been the tightest either.
Prediction: Cardiff City 2-1 Newcastle United
Fulham vs Stoke City
Kick off: Saturday, October 5th, 3pm
Venue: Craven Cottage, London
Both sides are struggling desperately at the moment. Fulham can't seem to buy a win since their opening day victory, whilst Stoke are still getting used to not knocking limps out of the opposition and actually play the ball on the ground. Martin Jol's men have a talented forward line, but the usually solid midfield just can't seem to get themselves going. City have a talented squad but retain on consistent inconsistency.
Prediction: Fulham 0-0 Stoke City
Hull City vs Aston Villa
Kick off: Saturday, October 5th, 3pm
Venue: KC Stadium, Hull
The Tigers are doing much better than most would have given them credit for after Steve Bruce recognised the failings of the club's previous ventures in the top flight and strengthening the side appropriately. However, they will be coming up against a buoyant Aston Villa side who have just come off the back of an impressive victory against Manchester City. Furthermore, Villa are much more menacing away from home and could cause Hull problems with their pace.
Prediction: Hull City 1-2 Aston Villa
Liverpool vs Crystal Palace
Kick off: Saturday, October 5th, 3pm
Venue: Anfield, Liverpool
There will surely be very little to contest in this encounter as second top take on second bottom. Brendan Rodger's finally has his side playing to his philosophy and have impressed across the board since the season kicked off. Palace, however, have looked every inch of the struggling Championship side they still are. Bright in spells, but ultimately not doing the business.
Prediction: Liverpool 3-0 Crystal Palace
Sunderland vs Manchester United
Kick off: Saturday, October 5th, 5:30pm
Venue: Stadium of Light, Sunderland
Two sides that have been in less than impressive form lately, and both will be looking to turn things around as soon as possible. United have made their worst start to a league campaign in 24 years, whilst Sunderland currently prop up the rest of the division at the bottom of the pile. On form, neither would come out on top, but United still have a much better squad.
Prediction: Sunderland 0-2 Man Utd
Norwich City vs Chelsea
Kick off: Sunday, October 6th, 1:30pm
Venue: Carrow Road, Norwich
The Canaries spent surprisingly heavily over the summer and brought in some substantial quality, but as of yet the money spent has failed to reap dividends. Chris Hughton has come under some significant pressure in the past few weeks and needs to start pulling something out of the bag if he hopes to save his job. Chelsea meanwhile have been typically strong and Mourinho has started to experiment in order to get the best of his side.
Prediction: Norwich 0-3 Chelsea
Southampton vs Swansea City
Kick off: Sunday, October 6th, 1:30pm
Venue: St Mary's, Southampton
Two sides that have spent wisely and comprehensively this summer, and two sides that have football purists everywhere humming with excitement. The Saints have seen their campaign off to a flyer and currently sit in sixth place, fronted by England and Italian international strikers. The Swans, who have started to come into their own a little more recently have been distracted by their involvement in the Europa League for the first time, but an open and exciting battle is sure to commence.
Prediction: Southampton 2-2 Swansea City
Tottenham Hotspur vs West Ham United
Kick off: Sunday, October 6th, 3pm
Venue: White Heart Lane, London
It's tough to predict exactly what Spurs are going to look like at the moment, as the manager and the side still try to figure out what their best side actually is. However, one thing is certain; they will more than likely be too strong for the Hammers goal shy squad. Allardyce's men hover dangerously close to the bottom three and threaten to spend the bulk of the season there if they can't start finding the net sooner.
Prediction: Spurs 2-0 West Ham
West Bromwich Albion vs Arsenal
Kick off: Sunday, October 6th, 3pm
Venue: The Hawthornes, Birmingham
The Gunners are in deadly form at the moment and long gone are the days of the impending crisis of the opening day. The goals are flowing and Arsene Wenger has even dared to dream that a long awaited title is within the club's grasp. However, they'll be facing a Baggies side capable of taking on anyone after their surprise vanquishing of Manchester United at the weekend.
Prediction: WBA 1-3 Arsenal