A list of the top ten smoking footballers provided by the always excellent Fanatix.
Jack Wilshere isn't the first footballer to smoke, and he won't be the last. He joins Arsenal team-mate Mesut Ozil, Barcelona star Lionel Messi, Mario Balotelli and more.
Arsenal midfielder Jack Wilshere has been pictured smoking a cigarette, and his manager Arsene Wenger has told the assembled press that he plans to have a word with the England international midfielder.
However, Wilshere is far from the only footballer to have smoked, and he will certainly not be the last.
Here's a top ten of our favourite smoking footballers.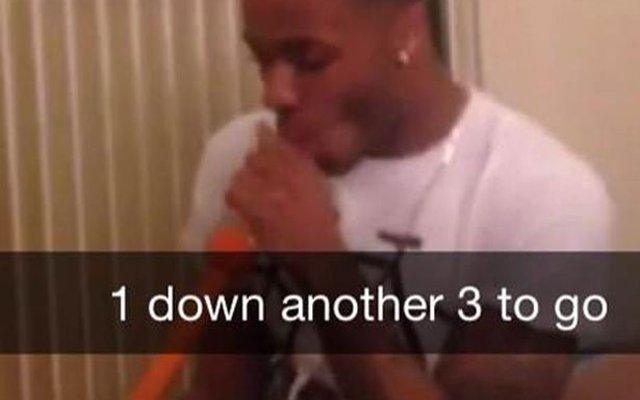 10. Raheem Sterling

The latest big name to be caught enjoying a puff of the forbidden stuff on a night out, Liverpool's Raheem Sterling can be seen here enjoying a strong shisha pipe.