A look at the work Brendan Rodgers could do to his squad this January.
Check in to Newcastle United vs Liverpool
Liverpool look likely to be busy again this January after doing some superb work in the transfer market during the summer. With just a few more deadwood players still needing to be cleared out by Brendan Rodgers, the Northern Irishman will be hoping to rid himself of a new unneeded squad members when the transfer window re-opens, and some possible targets are already being mentioned in various reports in the media. We have a look at three players who need to go, and three top targets the Reds should be aiming to bring in this January.
Out: Joe Allen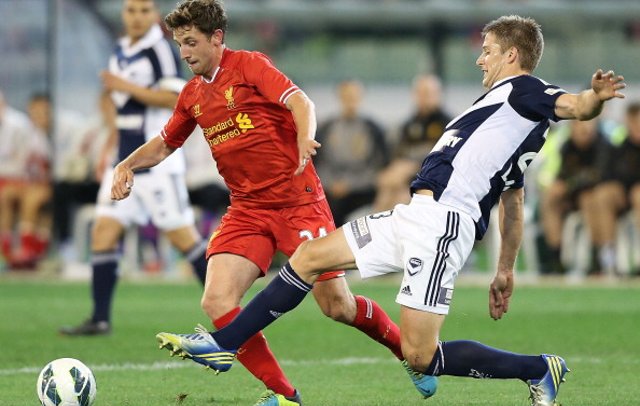 A key player for Brendan Rodgers at his former club Swansea, Joe Allen simply hasn't managed to make the step up to playing for a big club like Liverpool. The midfield playmaker, dubbed by Rodgers as 'the Welsh Xavi' is decent at keeping play ticking along in midfield, but lacks the creativity needed from a player at this level, and simply doesn't provide the quality to Liverpool's attack that Xabi Alonso did in the past.
Although Allen is not currently being linked with anyone in particular, the 23-year-old seems an obvious candidate to make way this January as Liverpool continue to be linked with several players that play in his position. Alonso himself is one who could be lined up for a return to Anfield, and there were many others such as Henrikh Mkhitaryan and Christian Eriksen that the Merseyside giants missed out on during the summer.