Tom Ince (Blackpool)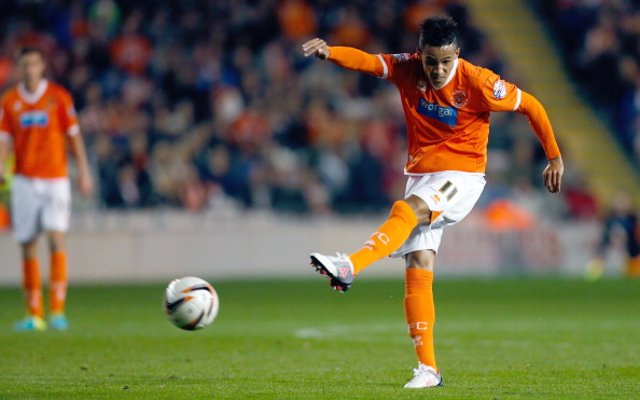 Another promising youngster currently working his way up in English football's second tier is Blackpool winger Tom Ince. Son of former England captain Paul, the 21-year-old looks like another player who could take the Premier League by storm and do a fine job of representing the Three Lions at senior level, and he could be snapped up as early as this January.
Tottenham are said to be leading the chase for Ince, though the likes of Newcastle, Aston Villa and Everton are also all keen on the skillful attacker. There is even interest from abroad, with the likes of Juventus, Napoli and Inter Milan also eyeing him up for a January transfer as they may be able to move to a foreign club for a cut-price fee.
Ince started his youth career at Liverpool, and has really blossomed into a fine player at Blackpool, and it is no surprise to see him become so high in demand ahead of the next transfer window.