World-class operators from Chelsea, Manchester City, Manchester United and Arsenal all feature…
Check in to Arsenal vs Chelsea
This list appeared originally on the always excellent Fanatix.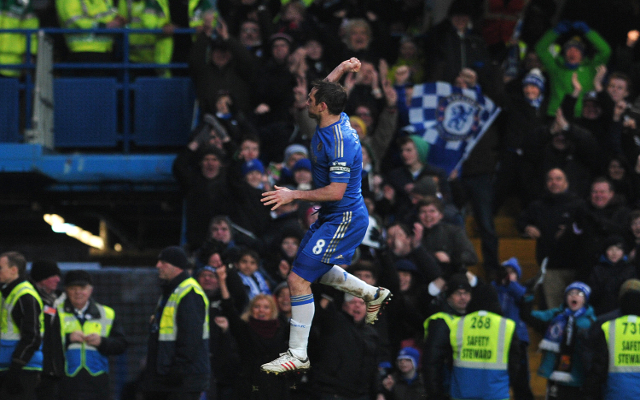 10. Frank Lampard – Chelsea – £140k
The legendary midfielder has no doubt earned his monstrous wage packet throughout his Chelsea career, becoming the club's all-time top scorer and winning three Premier League titles, a Champions League, and multiple domestic cups. At 35-years-old, Lampard isn't getting any younger, but is still expected to play a vital role for Jose Mourinho's new look side this season.