Anfield ace now Jose Mourinho's number one transfer priority.
Check in to Stoke City vs Chelsea
Chelsea are ready to offer £65m for Liverpool striker Luis Suarez as Jose Mourinho looks to bring in the Uruguayan international to strengthen this attack.
The Blues boss has made the Anfield forward his number one transfer target and whilst he would like to land the 26 year old ace in January he is aware that a successful move for the former Ajax man could be more likely at the end of the season.
Suarez has been in excellent form since the completion of the ten match ban he received for biting Chelsea defender Branislav Ivanovic, scoring an astonishing 13 goals in nine Premier League starts this season.
Liverpool managed to persuade the in-form striker to remain at the club but even if the Merseyside club secures a Champions League berth for next term they could still see Suarez leave if a vast sum is offered for his services.
Arsenal saw two bids for Suarez turned down over the summer, the second being just over £40m, and an offer of £65m would be next to impossible for Liverpool to ignore, especially if the prolific striker demanded a move to Stamford Bridge.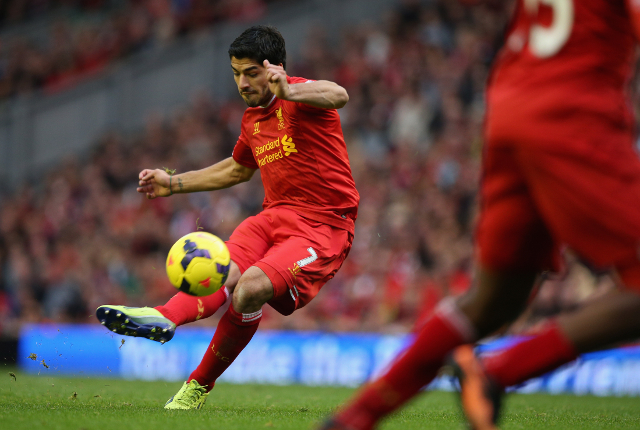 The two clubs have done business in the recent past, with Fernando Torres and Raul Meireles both moving to West London in recent seasons and as such a move from Liverpool to Chelsea would not be unthinkable and such an offer would be all the more likely to succeed if Brendan Rodgers was unable to secure a top four finish.
Though Mourinho has earmarked an interest in the likes of Robert Lewandowski and Karim Benzema it is believed that the Portuguese manager is now set on signing Suarez due to his proven Premier League form.
Chelsea may have scored a healthy total of 28 goals in 14 Premier League fixtures this season, only five have come from the club's recognised striking contingent.
Find out the top ten most valuable young players in world football in this great piece from fanatix!
Find out the top ten Ashes moments from England and Australia's cricket rivalry here in this great piece from fanatix!