Time to end the Scot's Old Trafford reign before he ruins not only his own reputation.
Check in to Aston Villa vs Manchester United
Oh David Moyes what have you done.
There are some who will demand that the former Everton boss be given time to make an impact, a positive impact that is, and some who argue that he faces an uphill task replacing the irreplaceable. Neither of these assertions survive even a cursory moment of contemplation.
Yes Sir Alex Ferguson was given four years to get Man United 'into gear' but remember what state the club was in when he took over. We are talking about a man who helped the Old Trafford club to their first domestic title in 25 years versus a man who has taken a title winning squad and helped make them a mid-table outfit in a matter of months.
Also anyone attempting to compare the two manager's 'Pre Man United' success need to a dose of reality. There is no denying Moyes did a good job keeping Everton in or around the top six whilst on a shoe-string budget, however Sir Alex Ferguson led Aberdeen to three SPL titles and European success so arguably that 'proven' track record helped buy him some time to get it right.
Let's just look at the cold hard reality. David Moyes should never have been appointed as Man United boss. There you go, I've said it.
Look at the facts. You take a club with not only a rich history but a recent level of success that is second to none in English domestic terms and has been a force in the European game for the best part of two decades. A team that since 1992 has won 13 Premier League titles, four FA Cups, three League Cups, has won the Champions League twice and finished runners-up on another two occasions. So take into account all of that success, all that silverware, all that glory and what do you do….
You appoint a manager who has won nothing.
You see now how perhaps it may have been a mistake to bring in Moyes?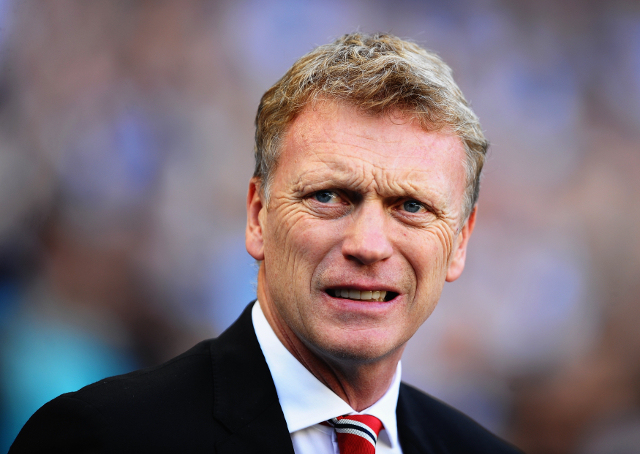 Some would suggest that stability is the key and that knee-jerk reactions help no one, though the argument is sound one has to only have viewed Man United's last two home games to know that 'stability' of this sort is not in anyone's best interest.
The manner and attitude displayed by the side selected by David Moyes for their limp defeat to Newcastle United was nothing short of shocking. Never mind that there was little in the way of style of finesse on show, as one could come to expect from a side managed by Mr. Moyes, there was also little or no heart of character shown by pretty much the entire eleven, save for perhaps the occasional Phil Jones 'challenge'.
If David Moyes hasn't already 'lost the dressing room' he is surely well on the way to doing so and the option of waiting it out and not axing the 50 year old just doesn't seem to have much merit.
Remember this is a manager who inherited a squad that won the Premier League title last term and did so at a canter. A squad that has been boosted by the addition of Marouane Fellaini and the arrival of Wilfried Zaha, who joined the first team squad having been loaned back to Crystal Palace for the second half of last season.
So how then can this group of players have so dramatically lost form.
Clearly the players shoulder some of the blame for such a turgid series of displays but it's not rocket science to see that how the addition of David Moyes into the mix has been a chief ingredient in the club's alarming fall from grace.
It seems fair enough to suggest that if by the end of the season Man United haven't, at the very least, secured a top four finish and the resultant Champions League berth, Moyes would have to pay for such a disaster with his job. Even those who doggedly back the new manager would have to accept that as the penalty to be paid for such abject failure.
However with Man United currently sitting in ninth place, nearer in points terms to the relegation zone than the top of the table, there has to be an argument for biting the bullet and considering sacking Moyes sooner rather than later.
The embarrassment that would be keenly felt by a failure to secure a Champions League spot could have massive ramifications on the club. It would certainly lead the club to failing in their pursuit of top level players and perhaps the fact that the club missed out on so many summer targets is chiefly down to the fact that the chance to work under David Moyes is not one that excites many.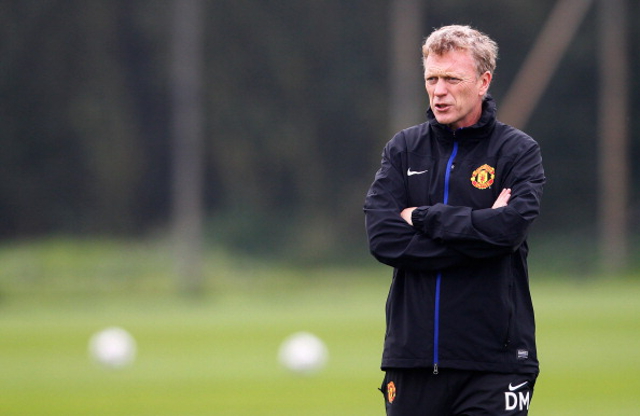 David Moyes was quick to point out that Man United's defeat to Everton followed a dozen game unbeaten streak but clearly statistics can be used to blind anyone. It's perhaps more telling to note that six wins from 15 Premier League fixtures is quite simply average recent displays suggest that the club are on the downward slide that could easily turn into a nosedive if morale continues to take a beating.
Man United face three away games in their next four Premier League encounters and if David Moyes hasn't shocked his troops into action by the turn of the year then it is surely time the club cut their losses and started the search for a more qualified replacement, perhaps even turning to asking for Sir Alex to return to the club to see out the current campaign before bringing in a manager who is more suitable for the job of leading one of Europe's biggest, if not the biggest, football clubs.
The clock is ticking on his Old Trafford tenure and David Moyes is already living on borrowed time.