Old Trafford youngster takes to Twitter to refute allegations.
Young England international has taken to Twitter to attempt to put an end to speculation of any relationship between himself and Lauren Moyes, the daughter of Man United boss David.
Indeed the former Crystal Palace man has been at pains to point out he has never even met the woman he is supposed to be having an 'affair' with.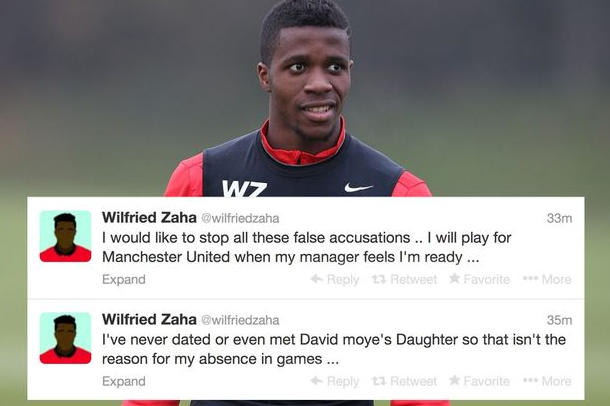 The 21 year old saw his first Premier League action in a Man United shirt today, coming on as a sub against Newcastle United, no doubt hoping that his eventual selection for a meaningful encounter would bring an end to the salacious gossip….
Find out the top ten most valuable young players in world football in this great piece from fanatix!
Find out the top ten Ashes moments from England and Australia's cricket rivalry here in this great piece from fanatix!