Cheeky German international charters his return.
Check in to Arsenal vs Everton
Arsenal striker Lukas Podolski finally made his way back to full time training for the first time since picking up a hamstring problem earlier on in the season.
Read More Arsenal FC News
The news will come as a relief to manager Arsene Wenger, who has had to rely heavily on Olivier Giroud for goals this season and the German international will provide another option for the side.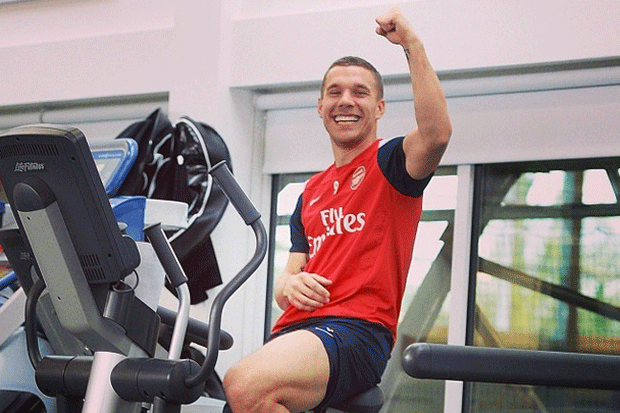 "Good news: I can start with the team today!!" he said on Twitter.
Before adding: "Finally back in Training and ready for Brazuca!:) now we're waiting for the World Cup drawing!"
Pictured in the dressing room, the former Bayern Munich man is holding the Brazuca, the ball that will be used for next year's World Cup and he is accompanied by Mesut Ozil, Robert Pires and Nicklas Bendtner, amongst others.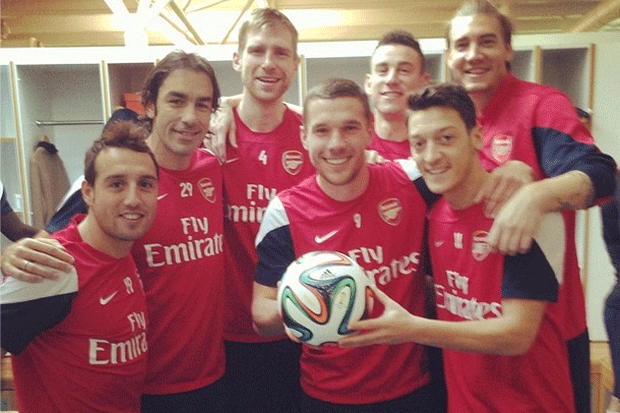 Read the top 10 best Arsenal signings.
Read the top 10 best Arsenal goals.