Could the former Tottenham man be the ideal Gunners target in the January transfer window?
Check in to Arsenal vs Everton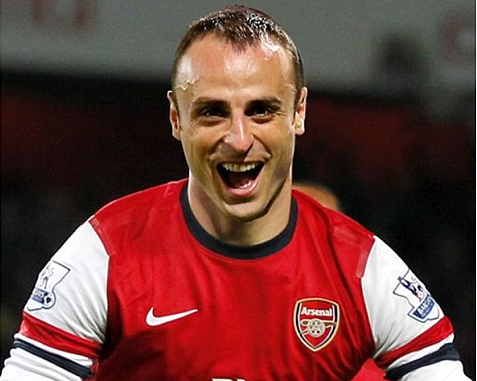 The Daily Mail has, rather crudely, cropped Dimitar Berbatov into an Arsenal shirt amid speculation that the Bulgarian could be a viable January transfer target for the North London club.
Leaving aside the obvious issue of the cultured forward's previous allegiance to Tottenham is it perhaps an intriguing option for Arsene Wenger to consider?
The talented attacker could well be available in January and could certainly offer Olivier Giroud some much needed support up front. Clearly the 32 year old would only be offered a short term contract so there would be little in the way of financial risk involved in making such a move.
Berbatov is a proven Premier League goal-scorer having scored a total of 91 goals in 221 top tier appearances, of which 34 came from the bench.
Could the Fulham man be the key to ending a lengthy silverware drought?
Find out the top ten Ashes moments from England and Australia's cricket rivalry here in this great piece from fanatix!