The Anfield goal machine IS the best player on the planet right now and here's five reasons why.
Check in to Stoke City vs Liverpool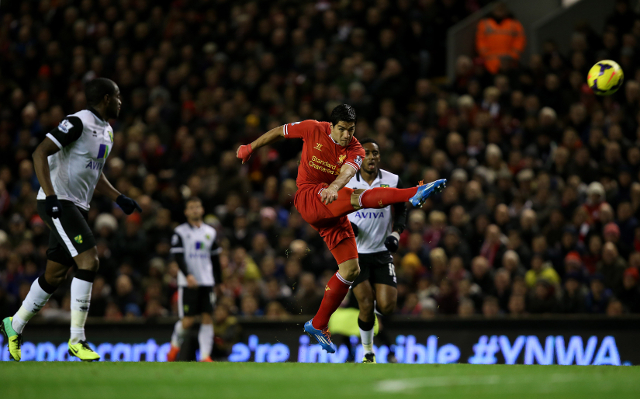 If you were to ask any footballing fanatic who they deemed to be the best player on the planet right now you are sure to garner a reply of either 'Lionel Messi' or 'Cristiano Ronaldo', or perhaps a more cultured 'knowing' expert on the beautiful game will opt for a 'Xavi', 'Andres Iniesta' perhaps even 'Franck Ribery'.
All these responses are wrong.
The best footballer on planet earth at this very moment in time is Liverpool striker Luis Suarez, here are five reasons why.
1) The Premier League
As well as being perhaps the most exciting league in European football the Premier League is also arguably the highest quality league to boot.
A league where on any given day any team can overcome another. Therefore every 90 minute run out can result in any result and battles between two sides are rarely 'cakewalks'.
Therefore scoring goals on a regular basis is not a 'given' as it is in La Liga or even to some extent the Bundesliga.