Fabregas gets involved on social media after Gunners post Bendtner pic.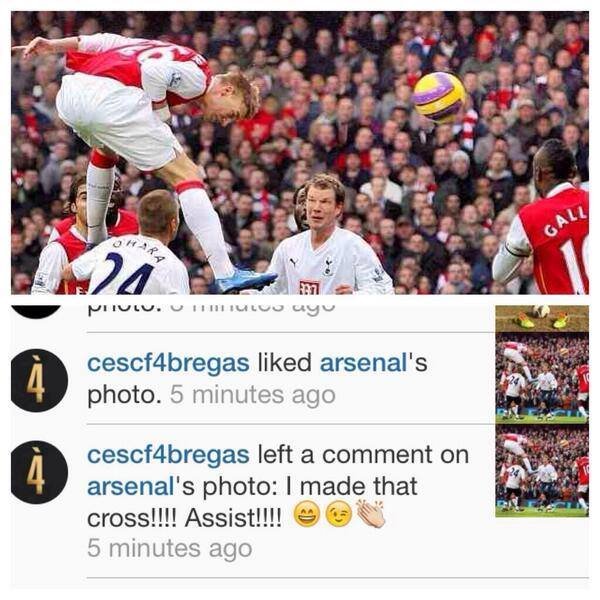 Despite returning to Barcelona in summer 2011, Cesc Fabregas has made no secret of his continued love for the Gunners.
And the Spanish pass-master displayed his affection for Arsenal once again on social media after commenting on the club's official instagram account.
After Gunners forward Nicklas Bendtner asked the club to post a picture of him scoring a goal, up went a shot of the Dane scoring against Spurs in 2007 with his first touch in a north London derby.
Fabregas was keen for his part in the goal to be acknowledged and reminded the club in the comments that he provided the cross for Bendtner and therefore earned an assist!
It's hardly surprising the Spaniard had a good match, with the photo revealing that Spurs had Jamie O'Hara and Teemu Tainio as part of their midfield. Ouch.
You can see Arsenal's instagram post below: