Skipper looks…terrifying.
Check in to Liverpool vs Arsenal
Liverpool skipper Steven Gerrard showed just what scoring in a derby game meant to him on Wednesday night after cameras caught what can only be described as maniacal joy spreading across his face.
Read More Liverpool FC News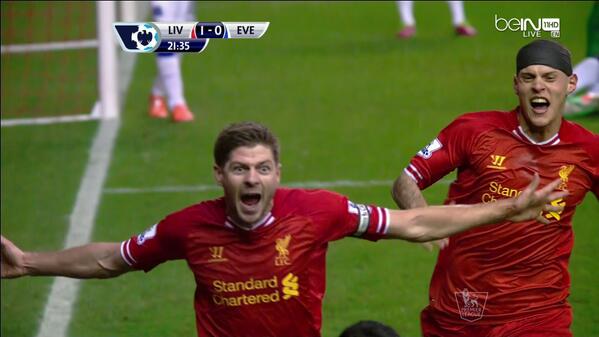 See who are the top 10 best Liverpool players of all time.
Watch the top 10 best Liverpool goals.