Frimpong worried about attracting women after Barnsley switch.
It's never easy for a young footballer to admit that they've failed to make it at a big club and drop down a league in the hunt for first team football.
Read more Arsenal transfer news.
And for Emmanuel Frimpong, there is a particular worry that comes with swapping Arsenal for Barnsley.
The 22-year-old midfielder left North London on transfer deadline day to join the Yorkshire club on a short-term deal and immediately took to twitter to reveal he was concerned about his pulling power!
The Ghana-born star asked 'How am I gonna draw girls now'?, before thanking Arsenal fans for their support during his spell at the club.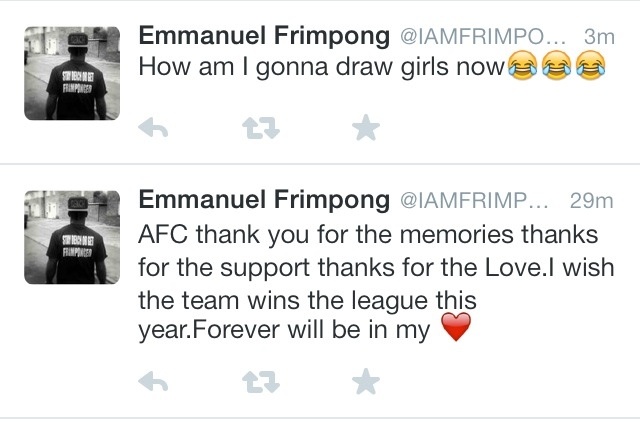 Frimpong had been with the Gunners since he was nine but, after looking promising as a teenager, a series of injuries hampered his progress and he made just six league appearances in total for the club.