It may have been more a gradual crescendo than an overnight revelation but football, it seems, has lost its money marbles.
It took until mid-January for champions Manchester United to accrue more Premier League points than they had commercial sponsors (35 in total), whilst West Brom found themselves faced with the prospect of dropping striker Nicolas Anelka in the wake of his allegedly anti-Semitic 'la quenelle' gesture or having their own kit sponsor, Zoopla, drop them. In the end, footballing necessities prevailed, and Zoopla will now walk away from their relationship with the Baggies at the end of the season.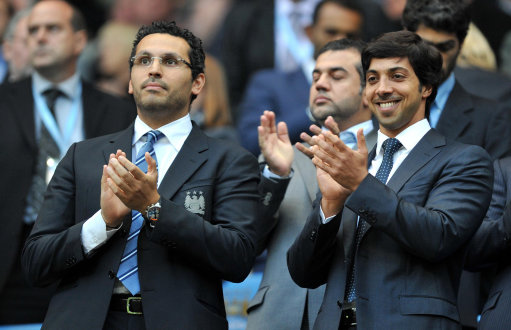 Manchester City meanwhile, backed by the monstrously wealthy Sheikh Mansour, are approaching £1 billion in transfer spending inside the last five years. To put that into context, Hereford United, currently plying their trade in the somewhat less glamorous Skrill Premier, are currently faced with a potential winding up order with debts of less than 0.1% of that amount.
Hereford aren't alone in their struggle. Amidst the headlines of multi, multi-million pound transfers and eye watering salaries at the sharp end of football's world pyramid, football league stalwarts Halifax Town, Chester City and Darlington have quietly gone to the wall with little more than a whimper since 2008. It seems inevitable more will follow in their footsteps without drastic change.
Of course, it's not always been that way. It's perhaps easy to point to the advent of the Premier League as the beginning of the end for financial sanity in the game, and whilst there may well be some truth in that it's worth remembering that in its inaugural season back in 1992, England's top flight was entirely sponsor-less.
It wasn't until 1993 until Carling took up the mantle in a now seemingly meagre £12m a year deal, alongside Endsleigh who took on the role of title sponsor for the football league's three divisions for a little less than £2m a year. Put into context, Barclays' current sponsorship deal is costing them almost four times that of the original deal – a start increase even with inflation fully accounted for.
Whether the torrent of cash into the game's elite level is ultimately a good or a bad thing is open to serial debate. Stadium facilities throughout England's football league have improved immeasurably with grounds more comfortable and safer than they were two decades ago – the prospect of another Hillsborough or Bradford disaster now almost unthinkable.
Likewise, the introduction of satellite and cable TV has seen live match coverage rise increase from an occasional weekend treat to becoming a major fixture of the television calendar. Money has dictated that millions can now watch players from all over the world showcase their skills from the comfort of their armchair.
But all of those benefits are perhaps double-edged. All seater stadiums, padded seats and prawn sandwiches might make for a more comfortable viewing experience, but many argue that football has lost its rawness and purity as packed, rickety terraces have made way for executive boxes and corporate entertainment facilities.
And whilst domestic football in the UK is now more visible than ever, statistics suggest that many are deserting the football league turnstiles on a Saturday afternoon in favour of the tellybox as attendances decline across the board. Likewise, the influx of foreign players meanwhile may well have given a more cosmopolitan complexion to the Premier League, but in doing so has restricted opportunities for young English talent meaning FA Chairman Greg Dyke's plans to deliver the World Cup in 2022 look depressingly unrealistic.
The argument as to whether the ever-expanding gulf between rich and poor has made the game more predictable and less exciting remains contentious however. There may have only been four different winners of the Premier League since Blackburn, backed by one of football's first modern money men in the shape of the late Jack Walker, took the title in 1995, however that's not necessarily a unique feature of the modern game.
The 1980s saw the top flight trophy scarcely leave Merseyside with a solitary victory apiece for Aston Villa and Arsenal providing the only breaks in Everton and Liverpool's dominance. Likewise, current Premier League clubs Hull (not shy of their own commercial controversy as owner Assem Allam looks to rename the club in a bid to stoke the lucrative Far East market), Cardiff and Swansea were all fighting it out in the basement division as recently as 2001.
Go back to 1998 in fact and the three clubs made up 3 of the bottom 5 places in the football league alongside Brighton and Doncaster, both of whom now play in the Championship in shiny new state-of-the-art arenas.
Evidently then, success is not solely reserved for the elite minority and there remains something to be said for good business practice, but can more be done to restore a degree of parity and fairness to the beautiful game?
If parity is the name of the game, a moment's contemplation on the altogether more communistic American system, used in the likes of the NFL and NBA, is not without merit, with wealth shared equally between teams and the weakest teams getting first refusal on the best young talent coming up via the college draft system. To highlight this point, in the time that the Premier League has seen only four different clubs take domestic honours, the NBA lays claim to seven different winners. The NFL? Thirteen.
However, the Americanisation of soccer (sorry, football) is a controversial matter for most fans; the 'franchising' of Wimbledon to Milton Keynes proving a particularly unpopular move amongst the footballing fraternity.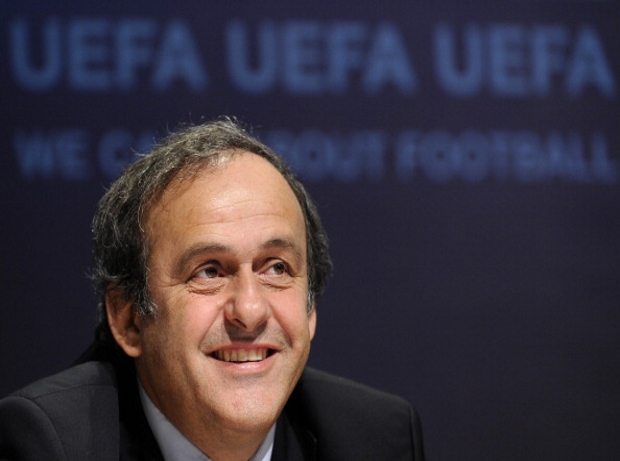 UEFA's Financial Fair Play regulations mark the first tangible step of note to tackle the game's spiralling financial woes, with Premier League debts currently somewhere in the several billions.
Amidst the complex legal jargon lie three chief aims. The first is to place stringent caps on permitted financial losses by clubs. Bolton Wanderers are currently contending with debts of more than £160m with revenues of less than £30m – which would drop further should the Trotters be relegated from the Championship this season.
By 2016/17 clubs in Europe will be permitted to make losses no greater than €30m – cut to €5 wherever the owner does not inject equity. These caps are much lower for clubs further down the football pyramid – Championship clubs unable to make greater than a £3m loss irrespective of owner input by 2015/16.
Not only is this an attempt to help clubs, historic institutions and important community assets, from going to the wall, but also secondarily to restrict the power of wealthy benefactors. Going forward, Manchester City's meteoric transformation from Premier League whipping boys to the star studded powerhouse they are today will, at least in theory, be much more difficult to achieve.
Furthermore, it is hoped that these restrictions will finally get a stranglehold on rapidly inflating player wages and transfer fees. Since Newcastle brought Alan Shearer home from Blackburn for a fee of £15m in 1996, the world transfer record has risen almost six-fold whilst the average Premier League salary has risen by nearly 500% since the turn of the millennium.
Any improvements will of course be a gradual shift towards commercial sanity – it will not be, nor is it intended to be, a quick fix. Whether it works or becomes farcically ineffective as loopholes galore tear at the very guts of the regulations requires the test of time.
What is unequivocal however is that the current mode of working is not sustainable for the majority – namely those without the backing of tycoons, magnates and oligarchs. Football has to change and when it does, maybe, just maybe, we'll see a return to a game more in tune with its history; a legacy which attracted all the money in the first place.