Want to find out which players in the English top flight are the most creative? Well not to worry as we can now reveal the identity of the top ten as decided by the number of accurate through balls provided on average per league game. 
SEE ALSO: Best Football Manager wonderkids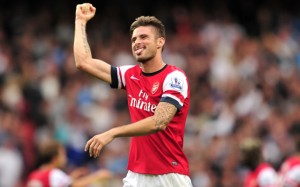 10) Olivier Giroud (Arsenal): 0.3 Accurate Through Balls Per Game (ATBPG)
A slight surprise to find an out-and-out goalscorer in this top 10 list, but the France international can be a deceptively creative player at times in and around the opposition's penalty box for the north London club.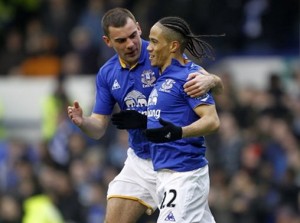 9) Steven Pienaar (Everton): 0.4 ATBPG
The diminutive South African has always be an inventive force in midfield for the Merseyside giants, and this season has proved to be no different with the skilful playmaker producing on average 0.4 accurate through balls per game in the Premier League for Roberto Martinez's side.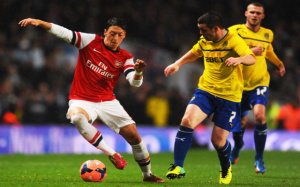 8) Mesut Ozil (Arsenal): 0.4 ATBPG
There is a reason why the north Londoners' head coach Arsene Wenger was prepared to finally open the club's cheque book on transfer deadline day last summer and splash out a whopping £42.4m to bring the Germany international from Real Madrid to the Gunners, and that is the player's unrivalled ability to create openings for team-mates.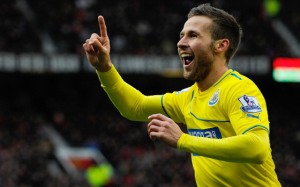 7) Yohan Cabaye (Newcastle United): 0.4 ATBPG
The brilliant former Magpies playmaker was signed by big-spending Ligue 1 champions Paris Saint-Germain in the January transfer window for £19m to help provide Laurent Blanc's outfit with more penetrative passes from midfield for front men Zlatan Ibrahimovic and Edinson Cavani.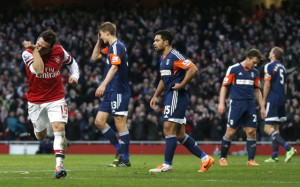 6) Santi Cazorla (Arsenal): 0.4 ATBPG
No real surprise to find the name of the Gunners' twinkle-toed midfield creator in this top ten, with the Spain international renowned for his accurate through passes that regularly split opposition back fours time and again.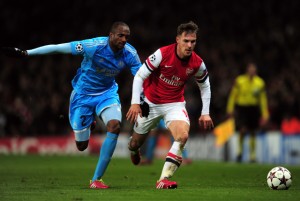 5) Aaron Ramsey (Arsenal): 0.4 ATBPG
How Arsene Wenger's men have missed the in-form Welshman in recent weeks with Ramsey currently sidelined with a calf problem, although it is not just the midfielder's goalscoring abilities that the north London club are badly in need of at present, but also the player's subtle probings around the box too.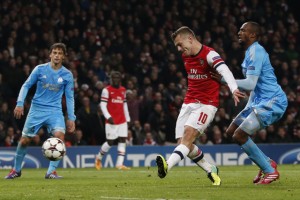 4) Jack Wilshere (Arsenal): 0.5 ATBPG
The young England international's game is based all around his ability to open up opponents' back lines with clever and accurate through balls, with the playmaker currently averaging an impressive 0.5 of these for Arsenal in every Premier League match so far in this campaign.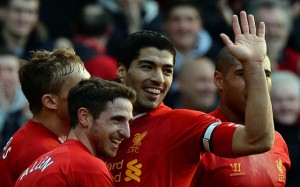 3) Luis Suarez (Liverpool): 0.6 ATBPG
Is there an attacking part of the game that the sensational Uruguay attacker is not impressive at? Suarez, who is currently the top scorer in the Premier League, is also equally adept at creating goals for team-mates, making the player the ideal forward for any team to have up front.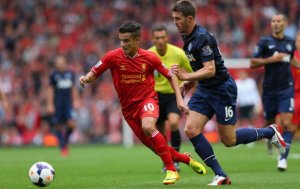 2) Philippe Coutinho (Liverpool): 0.6 ATBPG
The impish Reds' midfield creator has been in eye-catching form in the middle of the park for Brendan Rodgers's high-flying outfit of late, as seen in the club's 5-1 mauling of Arsenal at Anfield on Saturday lunch time in the Premier League, and this is backed up by the Brazilian's appearance at No 2 in this list.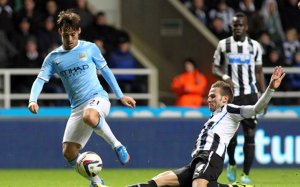 1) David Silva (Manchester City): 0.7 ATBPG
The Spain international is still the most dangerous player in the Premier League when it comes to hurting the opposition with his devastating passing game, and when the playmaker is responsible for on average 0.7 accurate through balls in every league outings for City so far in this campaign, then you can understand why.
SEE ALSO: IPL Auction 2014: retained players full list of retained cricketers for the 2014 Indian Premier League season.