Want to know the identity of which Premier League players have been on the receiving end of the most fouls so far this season? Well, these are the top 10 using stats provided by www.whoscored.com … 
SEE ALSO: Best Football Manager wonderkids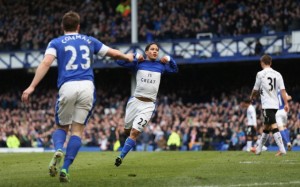 10) Steven Pienaar (Everton): 2 Fouls Per Game (FPG)
The impish South African creator is just the type of skilful attacker that often draws many a foul from opposition players with his close control and tendency to run at defenders. 
9) Luis Suarez (Liverpool): 2 FPG
It is no surprise at all to see the name of the Merseyside giants' mercurial front man in this top 10, although it is somewhat of a shock to see the Uruguay international ranked only at No 9 given the eye-catching campaign that he has enjoyed so far at Anfield in this campaign. 
8) Adam Lallana (Southampton): 2 FPG
The England international wide man is a tricky customer to have to deal with, as we have seen on a number of occasions already in this campaign, with his game based around quick passes that often draws fouls from an opposition marker.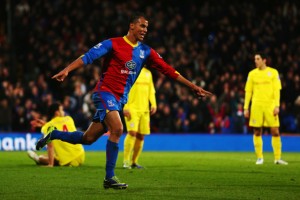 7) Marouane Chamakh (Crystal Palace): 2 FPG
The tall Morocco international is enjoying his best spell in front of goal since moving to England from Bordeaux on loan at Selhurst Park this season, and to that effect it is not surprising to see Chamakh's name here among the most fouled players in the Premier League. 
6) Fabian Delph (Aston Villa): 2 FPG
The English midfielder has been in outstanding form in the centre of the park for Paul Lambert's struggling side so far in this campaign, with goals and assists to his name, which explains why the playmaker has also been on the wrong end of on average, two fouls per league fixture. 
5) Raheem Sterling (Liverpool): 2.1 FPG
The England international wide man has been in wonderful form on the wing for Brendan Rodgers's in-form outfit for most of this campaign, with the 19-year-old showcasing both his electric pace and word-class technique for all to see, with the result being that the flyer has also been the victim of a number of fouls too. 
4) Adnan Januzaj (Manchester United): 2.4 FPG
This has been a breakthrough campaign without a doubt for the Premier League champions' Belgium-born winger, with new Red Devils head coach David Moyes showing great faith in the youngster at various points of the season.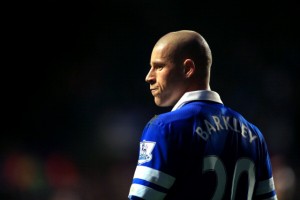 3) Ross Barkely (Everton): 2.5 FPG
Again, another wonderkid to have really come to prominence in the Premier League this season, with England's latest great white hope shining for the high flying Merseysiders, and proving a tricky attacker to keep quiet at times by even the most experienced defenders. 
2) Robert Snodgrass (Norwich City): 2.7 FPG
A big surprise to see the name of the Canaries midfielder in this top ten, and especially so high up at No 2 in the rankings, with the Scot having been on the receiving end of almost three fouls on average in every Premier League match he has featured in for Chris Hughton's side so far this season. 
1) Eden Hazard (Chelsea): 2.8 FPG
As befits the best dribbler in the Premier League this season, the world-class Belgium international has been fouled on average on 2.8 occasions in every league match that the diminutive attacker has played for the west London club in this campaign.