The top 10 foreign players in the Premier League ever.
Check in to Chelsea vs Everton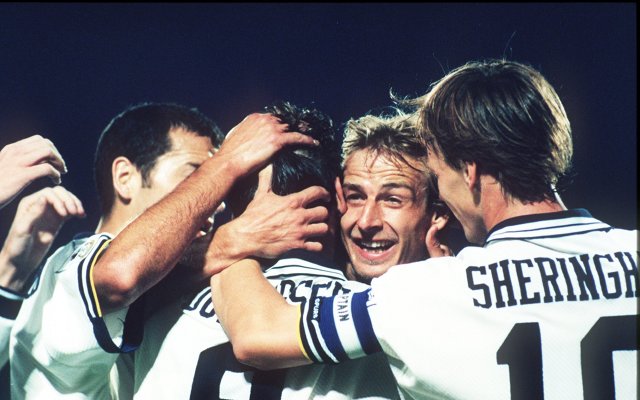 10. Jurgen Klinsmann – Germany – Tottenham Hotspur
The German international was one of the first international megastars to head over the the Premier League in 1994 and he quickly set about setting the league alight with 30 goals in 50 appearances during his first spell with the club.
He returned briefly four years later for a loan spell and made a modest but commendable return of nine goals in 15 games.
He also started the trend for young boys to fling themselves face down into the dirt at top speeds after scoring.