Stars argue on the practice pitch.
Check in to Arsenal vs Sunderland
Mathieu Flamini really has one on him at the moment. Following the club's 2-0 defeat to Bayern Munich in the Champions League on Wednesday, the French ace was shown giving Mesut Ozil a piece of his mind, but it appears that the German is not the only target for his outbursts.
Read More Arsenal FC News
On Friday morning, Flamini and fellow midfielder Jack Wilshere were snapped heatedly discussing something and things apparently threatened to get out of hand as Bacary Sagna was forced to intervene.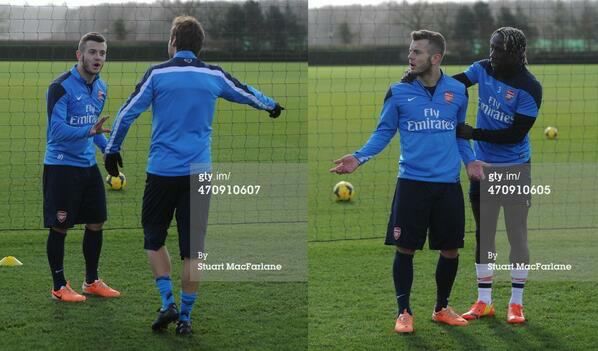 Watch the top 10 best Arsenal goals of all time.
Check out the 10 worst Arsenal flops of the Premier League era.