Old Trafford side offer Bayern Munich contract rebel a massive pay-rise.
Check in to Olympiacos vs Manchester United
Man United are ready to step-up their pursuit of Bayern Munich midfielder Toni Kroos with the Daily Mirror claiming that a massive contract offer is being drawn up by the Old Trafford side.
Read more Manchester United fc news.
David Moyes has been pursuing 24 year old German man Kroos for some weeks and the masterful display he put in away at Arsenal last week will certainly have impressed the Scot.
Kroos is apparently unhappy with the wage offer made by Bayern Munich and with just over a year to run on his current Allianz Arena contract, the midfielder is demanding a massive pay-hike.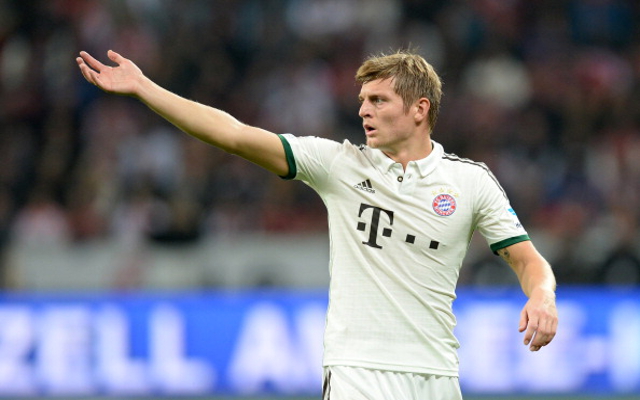 The midfield schemer is demanding parity with Bayern Munich's big earners as he seeks to see his salary jump from it's current £60k to the £180k deals the likes of Franck Ribery earns.
Man United on the other hand are willing to offer a huge £250k a week contract to tempt Kroos into leaving his Bavarian club this summer.
Moyes is ready to offer £30m for Kroos, which would be seen as a very decent sum for a player in his contractual position.
The Man United boss will be keen to freshen up his central midfield options with both Anderson and Tom Cleverley tipped to leave the club and Ryan Giggs likely to hang up his boots and move to a full-time coaching role.
Kroos has made 186 appearances for Bayern Munich.
SEE ALSO: PES 2014 best players: the 20 highest ranked players on Pro Evolution Soccer 2014.