Reds forwards currently topping the goals and assists charts.
Check in to Southampton FC vs Liverpool
A new info graphic has emerged proven that Liverpool duo Luis Suarez and Daniel Sturridge are the league's two most prolific in terms of both goals and assists so far this season.
Brendan Rodgers' men has bagged 70 goals already this term with the terrible twosome notching up 41 strikes between them.
Suarez also tops the assist chart too, as he continues to form a strong understanding with his English international strike partner. Veteran midfielder Steven Gerrard also ties up the assists chart alongside Suarez too, proving that he still has a touch of magic in those old legs.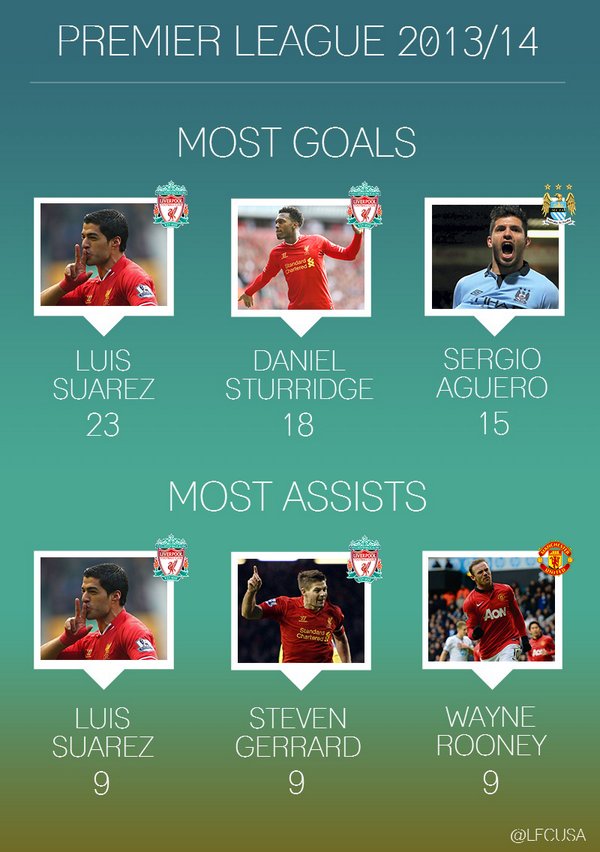 See who are the top 10 best Liverpool players of all time.
Watch the top 10 best Liverpool goals.