Old Trafford side ready to axe Scot after yet another disastrous defeat.
Check in to West Bromwich Albion vs Manchester United
Man United are set to sack David Moyes after the club's defeat away at Olympiakos, which may have proven the last straw for the Old Trafford outfit's owners.
CaughtOffside understands that the Glazers and the club's directors are set for crisis talks following Man United's latest setback and plans to bring in a short-term managerial team to replace Moyes are being formulated by the Premier League title holder's.
Read more Manchester United transfer news.
Man United's next fixture is some eleven days away and this will give the club enough time to take stock of their position and David Moyes's future hangs in the balance.
Under the Scot Man United find themselves in sixth place in the Premier League, eleven points off a top four finish with 11 games to play. They crashed out of both the FA and Capital One Cups in the space of three days in early January and now have a mountain to climb to reach the Champions Leagu quarter-final following their 2-0 defeat in Athens.
A number of experienced managers have been linked with the club in recent weeks but the chances of bringing in a top notch coach in the middle of the season are slim so Man United are said to be considering the possibility of approaching Sir Alex Ferguson to see out the current campaign.
Failing this Man United may turn to the club's coaches Phil Neville and Ryan Giggs to steady the ship until the summer and though such a move would not be ideal the Glazers appear to be of the opinion that continuing with Moyes at the helm would merely exacerbate an ever worsening situation.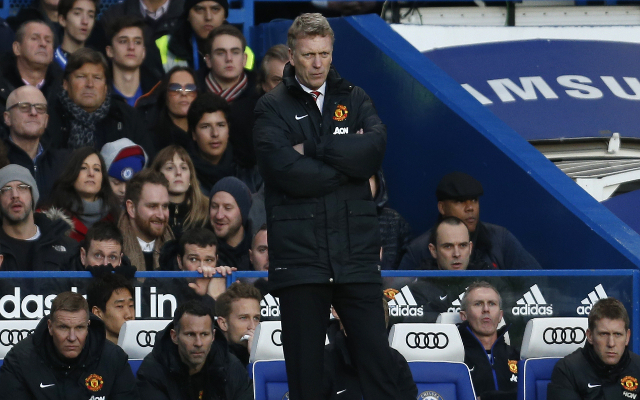 Though Moyes was handed a six year contract when he took over the reins at Man United the club are ready to shoulder the financial burden associated with breaking such a deal as they no longer feel confident he can turn things around.
Indeed in recent weeks there has been speculation of a rift growing between Moyes and some senior players who do not feel he is the right man for the job.
Moyes's continued presence at Old Trafford seems untenable in light of a shockingly poor debut season in charge of Man United and though a period of transition following Sir Alex Ferguson's retirement was expected what has followed this term has gone beyond the club's worst expectations.
SEE ALSO: PES 2014 best players: the 20 highest ranked players on Pro Evolution Soccer 2014.