Old Trafford star's other half then deletes tweet and apologises.
Check in to West Bromwich Albion vs Manchester United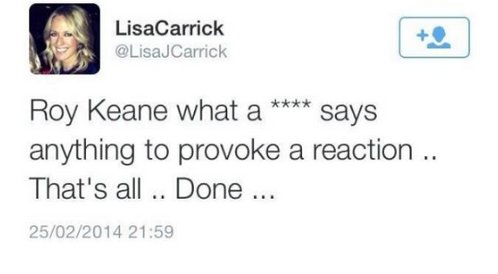 To be fair to Lisa she does have a point. Michael Carrick was by no means the worst player on display last night but again to be fair to Roy he also has a point, the Old Trafford midfielder's display was as 'flat' just as he stated.
SEE ALSO: PES 2014 best players: the 20 highest ranked players on Pro Evolution Soccer 2014.