The they entered him in a beauty contest. Good luck, James!
Check in to Everton vs West Ham United
West Ham United defender James Collins has somewhat of a reputation as a prankster at the club, and is often the usual suspect when it  comes to some dressing room antics.
However, seemingly fed up with his shenanigans, several of his teammates got together for a little payback by mocking up tis stunning picture of him as a woman.
Actually, replace stunning with horrifying.
Not only that, they then entered him into the Miss Wales 2014.
Best of luck, James, you'll need it!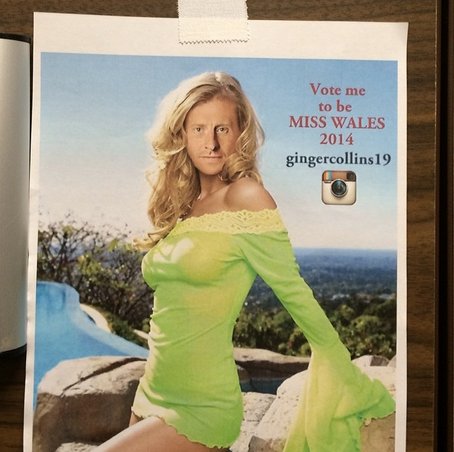 SEE ALSO: PES 2014 best players: the 20 highest ranked players on Pro Evolution Soccer 2014.