A collection of Emirates Stadium stars who need to be offloaded as soon as possible.
Check in to Arsenal vs Everton
With it looking increasingly likely that Arsenal's hopes of securing either a domestic league title or a Champions League triumph it would be all too easy to lay the lion's share of the blame on boss Arsene Wenger, however there are also a fair amount of players who deserve criticism as well.
Here are ten players the North London club should sell or release before the 2014/15 season gets underway.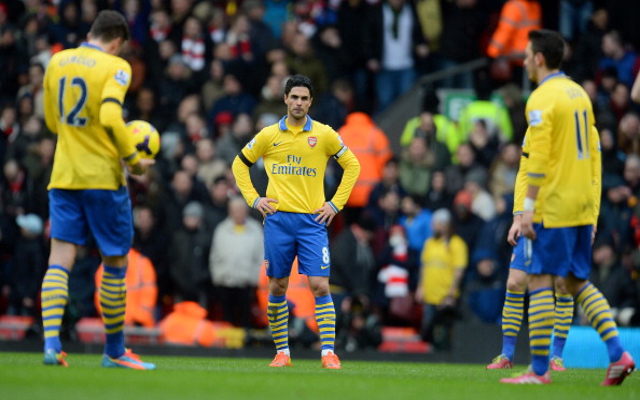 Mikel Arteta
The Spaniard has had a shocking season and it's unclear exactly what he offers Arsenal. At his best the former Everton man can repel opposition advances whilst offering a goal threat in the final third. This term however he's looked off the pace and made too many schoolboy errors. Past his best and Mathieu Flamini is a far superior defensively minded option.