In the wake of FIFA's new ban here are the ten best undershirt menages ever.
Check in to Chelsea vs Tottenham Hotspur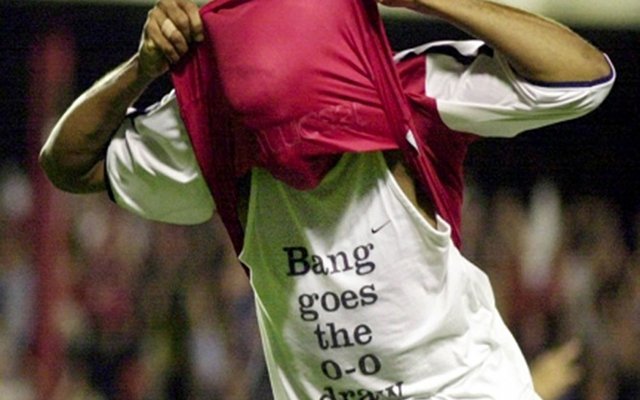 10. Thierry Henry
This one was one of his cooler efforts, but in truth Henry was a serial message writer and once even sported a message written in French to inform his friends of Texas singer Charleen Spiteri's recent childbirth. True story.