How the United captain stands up against his team-mates in the Premier League.
Inter Milan have announced that Manchester United captain Nemanja Vidic will be joining them at the end of the season, ending an eight-and-a-half year spell with the club.
The defender joined from Spartak Moscow in January 2006 and has since won five Premier League titles, three League Cups and the Champions League.
However, this current campaign under new manager David Moyes has been a poor one in which five different players have been used in central defence, so here is a comparison of those players and if United will miss Vidic when he leaves for Serie A.
Statistics courtesy of Squawka.
Nemanja Vidic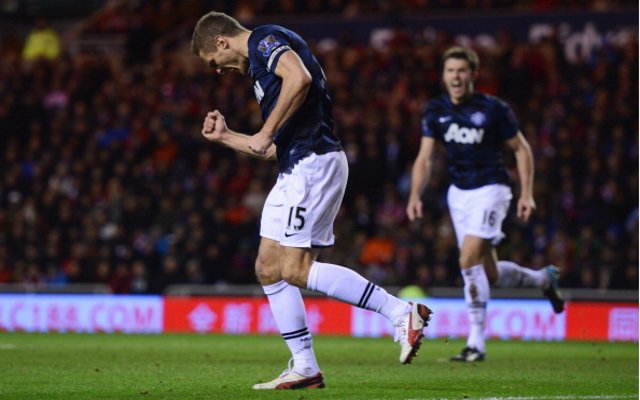 League games played: 18.
Tackles won: 19.
Tackles lost: 15.
Blocks: 10.
Interceptions: 37.
Clearances: 196.
Defensive errors: 2.
It's been an indifferent year for the Serbian, who is beginning to show telling signs of age along with the ever-present problem of injuries. This makes Inter's decision to award the 32-year-old a three-year deal seem generous and it could well be the right time for the Red Devils to move on.