It's always hard to say goodbye but sometimes you know the time is right to bring a lengthy relationship to an end.
Check in to Bayern Munich vs Arsenal
Arsene Wenger's current Arsenal contract comes to an end in a matter of months and whilst speculation is rife about a possible new deal being prepared for the French manager this may be the opportune time for the North London club to shake the 64 year old manager by the hand and wish him all the best, with the memory of the very real success he presided over still being accessible somewhere in the far reaches of the mind.
A kind FA Cup draw could well mean that Wenger could bow out with his hands on a trophy before leaving the Emirates Stadium, perhaps en route back to Ligue 1 and maybe even a return to his former club AS Monaco.
It won't be easy to imagine Arsenal without Wenger at the helm, you can't just easily replace a boss of 18 years, but many will be of the belief that this summer could be the right moment to start a new chapter in the club's history.
Replacing Wenger won't be easy but it is necessary.
Clearly Man United have found life after Sir Alex Ferguson to be a monumental challenge but in the case of the Old Trafford side this is due in no small part to the fact that they elected to bring in a hopelessly under-qualified boss to replace arguably the best club manager in the history of the game.
This may not be the forum for discussion as to who should succeed the Arsenal manager but more a call for such a discussion to begin in earnest, for the Gunners faithful to start to consider life after Wenger.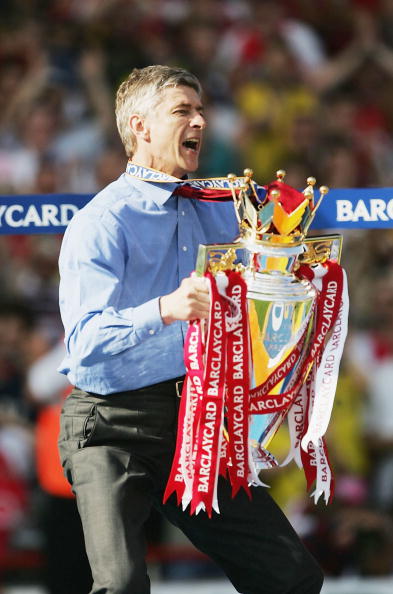 Wenger is into his 18th season in charge of Arsenal and perhaps neatly this time at the club can be split into two spells. An initial nine season run of very real success that saw Arsenal secure three Premier League titles, four FA Cups and a Champions League runners-up finish.
This has then be followed by eight seasons without tangible success and a silverware drought that may or may not come to an end at Wembley come mid May.
Arsenal's hopes of securing a Premier League title this term appear to have hit the buffers after a run of up and down form of late, that some would suggest is down to Wenger's stubborn refusal to invest in meaningful additions in the January transfer window.
No one should forget the great work Wenger has done during his lengthy tenure at Arsenal, the way he in many ways revolutionized the club and indeed the effect he has had on the English game as a whole.
His willingness to trust to youth, his astute transfer dealings (which were a breath of fresh air in his early years at the club and to some extent a stubborn impediment in recent years), and his insistence on always backing his players at all costs have led him to become a much loved manager.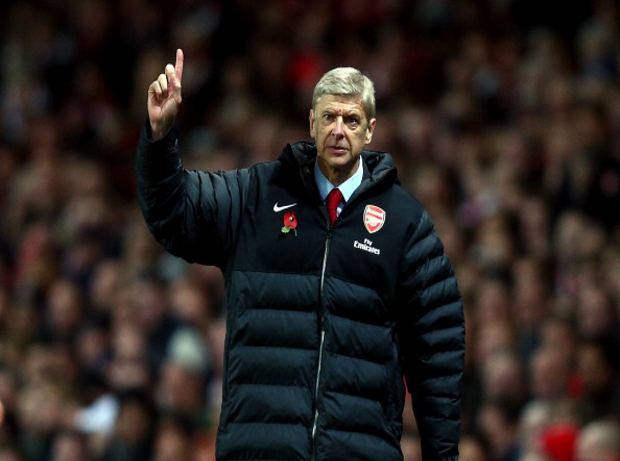 Indeed the loyalty he has received from the club's faithful supporters can be evidenced by the fact that even after so many years without a trophy the lion's share of Arsenal fans still back Wenger to the hilt.
Yes life without Wenger will scare the life out of some and most will recall the 'dark times' between those cup triumphs over Sheffield Wednesday, the Cup Winners Cup triumph in Copenhagen and Wenger's arrival.
Days of anguish that saw George Graham's spectacular fall from grace, Paul Merson's slow descent into oblivion and Bruce Rioch's surreal spell in charge (yes that really did happen).
Luckily Arsenal are a club on much firmer ground these days, again this is down in no small part to Wenger's insistence on running the club's transfer and contractual dealings on a frugal manageable footing.
The finances are in place to provide any Wenger replacement with sufficient funds to bring in additions he deems fit and the basis of the club's current squad is weighted more towards a younger generation coming through and heading to it's peak rather than one overladed with veterans, as has been the case with the squad Sir Alex left for his fellow Scot.
Clearly the idea of life without Wenger could leave some fearful for what the future holds but there comes a point when such a fear is worth tackling, a point when past glories have faded into the warmly lit sunshine of a relatively distant past and the prospect of struggling on regardless seems merely an exercise in futility.
In. Arsene. We. Trusted (past tense)
P.S – When an Arsene Wenger statue is inevitably put in it's rightful place outside the Emirates Stadium, may it be one where depicting his very repeated struggles with THAT zip!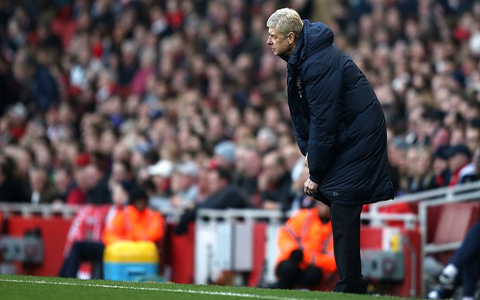 SEE ALSO: PES 2014 best players: the 20 highest ranked players on Pro Evolution Soccer 2014.