As the Emirates Stadium boss nears milestone correspondent Jason Mitchell takes a look at just how much the Frenchman still has to offer.
Check in to Chelsea vs Arsenal
As Arsenal prepare for a visit to title-rivals Chelsea on Saturday, manager Arsene Wenger is also preparing for a historic landmark – his 1,000th game in charge of the club. Although he will go into the landmark day with some question marks over his performances in recent years, few can dispute the scale of the achievement itself.
At a time when managerial sackings are the go-to solution for on the field problems and when the average reign for a Premier League manager is just one year, Wenger has steered the Arsenal ship for 18 years – a feat which seemed unfathomable when he took over as manager in 1996, to headlines of "Arsene Who?"
Following Sir Alex Ferguson's retirement at the end of the 2012-13 season, Arsene Wenger is now the Premier League's longest serving manager, by some distance. Indeed, during his time at Arsenal, local rivals Tottenham have employed ten different full-time managers and this season alone, 32 managerial changes have already taken place at Premier League and Football League clubs.
It's an issue Wenger himself has addressed recently, calling for teams to offer their managers more support and afford them the sort of stability he has enjoyed.
"I am always pleading for stability. You could say I'm pleading for myself. I always think that technical stability is important, but it will become more and more difficult, because in every game there is a trial happening now – on what has the manager done right and wrong," explained Wenger.
"In England, you rightly complain that young managers don't get a chance. When you get one, you have to support him."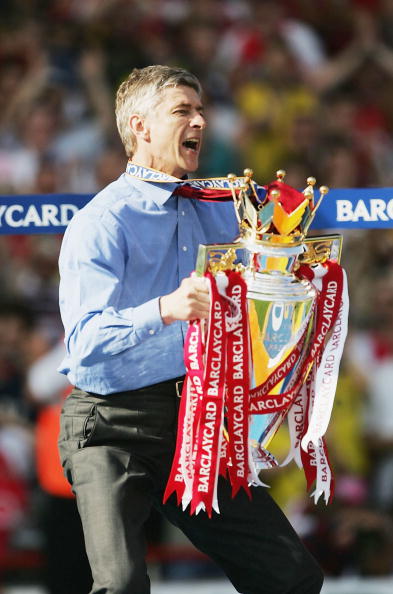 Glory Days
Few can also dispute the huge success Arsene Wenger enjoyed when he first came to the club. Statistically, he is the most successful manager in Arsenal's history, in terms of total trophies won, outperforming the likes of Herbert Chapman, Bertie Mee and George Graham. However, his influence on the club, like Chapman's in the past, also went far beyond winning trophies.
Former players have spoken about the dietary changes he introduced. Previously, Arsenal's players had refuelled on Mars bars, fish and chips and, on occasion, vast quantities of alcohol. Wenger, keen on the scientific aspect of football management, introduced a strict diet of pasta, white meat, vegetables and mineral water in order to maximise performance.
Although the nutritional changes faced some opposition – Arsenal players famously chanted "We Want Our Mars Bars Back!" on the team coach during one away trip, and Nigel Winterburn tells stories of covert operations to buy chocolate at various train stations up and down the country – the players soon fell in line and reaped the rewards.
At the end of the 1997-98 season, Wenger's first full season in charge, the team won their first league title of the Premier League era and added the FA Cup to their haul soon after, completing a domestic double.
The season also provided evidence of another major change, as The Gunners played an attractive brand of football, far-removed from the style of play employed by George Graham, which was regularly greeted by chants of "Boring, Boring Arsenal."
Wenger's training methods were credited with prolonging the careers of the likes of Tony Adams and Lee Dixon, while he added to the squad with some of the most talented players to ever wear the famous red and white jersey: Thierry Henry, Robert Pires, Sol Campbell and many more.
Further success followed. In 2001-02, the team completed a second domestic double, while 2002-03 saw Wenger's Arsenal lift their third FA Cup. In 2003-04, the legendary 'Invincibles' completed an entire league season unbeaten, before they once again won the FA Cup in 2004-05. However, this fourth FA Cup win of the Wenger era currently remains Arsenal's most recent trophy.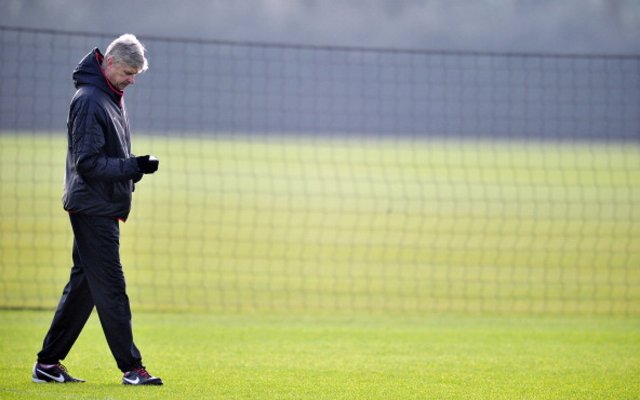 Trophy Drought
Since beating Manchester United on penalties to secure the 2005 FA Cup, Arsenal have completed eight full seasons without adding silverware to their trophy cabinet. It is one of the biggest criticisms aimed at Arsene Wenger and, at times, has led to huge unrest amongst the team's supporters.
Certainly, it is easy to see this period as one of repeated failure. A defeat in the 2005-06 Champions League final, a title challenge which fell apart in the 2007-08 campaign and a loss in the 2010-11 League Cup final were, up until this season, the only times Arsenal had even come particularly close to ending the drought.
Viewed in isolation, it is a period of failure which most other major European clubs would deem completely unacceptable. Wenger, however, views it as a period which he will look back on with pride.
At a time when clubs like Chelsea and Manchester City received huge financial backing from rich owners, Arsenal instead chose to invest in their long-term future by building the 60,000-seater Emirates Stadium; a project of immense cost, which severely hit Arsenal's short-term financial capabilities.
"I believe that when, one day, I look back, I will be very proud of what I have done," explained Wenger. "It was a trophyless period, but certainly a more difficult and sensitive period, and we needed much more commitment and strength than in the first part of my stay here. We had to fight with clubs who lose £150 million a year, when we had to make £30 million a year."
To put the financial achievement in context, no other club during the Premier League era has privately built a new stadium and avoided relegation in the years that followed, much less remained competitive for trophies. Arsenal built the stadium in the most expensive city in the country to build in and never once fell out of those all-important Champions League places.
For further context, over the last ten years, Arsenal's net spend on transfers has been the fourth lowest of the current 20 Premier League clubs, spending an average of £1.5 million per season. For comparison, Chelsea have spent an average of £52.5 million per season, Manchester City have spent an average of £46 million per season, Manchester United have spent an average of £18.5 million per season and even Hull City have spent £4.5 million per season – three times as much as The Gunners.
As a result of the financial sacrifice, Arsenal now have a superb new stadium, which generates enormous matchday revenue and should ensure the club can compete, financially, with the top European superpowers for decades to come. Throughout those difficult years, Wenger remained dignified, shouldering the responsibility when he could have easily shrugged off criticism and blamed his own lack of resources.
Viewed in that context, while trophyless, this period does seem something worthy of pride. Very few managers would have had the ability to pull it off, and fewer still would have demonstrated the loyalty required to do so. After all, whilst this was going on, Wenger was receiving approaches from some of the biggest clubs in world football, including Real Madrid.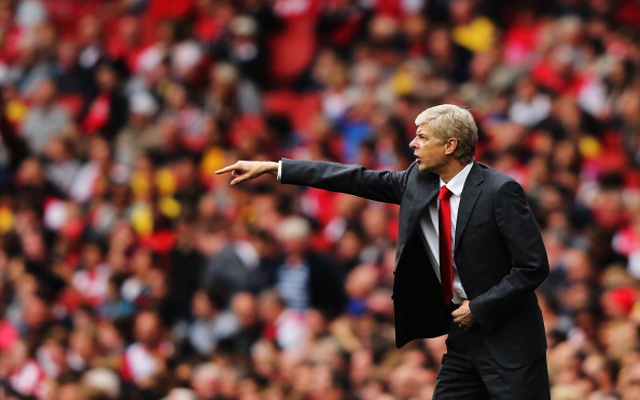 Moving Forward
Arsene Wenger's landmark achievement of 1,000 games in charge of Arsenal is historic and worthy of admiration, but his next ten matches could help to redefine his reign as Arsenal manager in the eyes of many observers – especially amongst those who have criticised him for failing to deliver titles.
After re-negotiating new sponsorship deals over the last year, and with the club's financial future seeming much more secure, the time has come for Arsenal to start winning things again. Wenger demonstrated during his early years at the club that he was more than capable, but he now needs to show that he is able to return to that level. And the 2013-14 season offers Arsenal's best chance of winning a major trophy in quite some time.
Wenger signalled the club's intent during the summer, securing the signing of Mesut Özil for a club record transfer fee of £42 million. The Gunners have subsequently mounted their strongest Premier League title challenge since 2007-08 and remain very much in the title race in mid-March. A win over Jose Mourinho's Chelsea at the weekend would put them in a position of real strength.
In addition, having knocked Tottenham, Liverpool and Everton out already, and with Chelsea, Manchester City and Manchester United also having exited the competition, Arsenal are strong now favourites to win the FA Cup. Wenger's men have a trip to Wembley for the semi-final against Wigan to look forward to and a possible final against either Hull City or Sheffield United.
If Arsene Wenger can mount a strong title challenge and collect the FA Cup over the coming weeks, the sacrifices of the past eight seasons will instantly seem a lot more worthwhile and it may just usher in a new era of success for Arsenal's greatest ever manager.
SEE ALSO: PES 2014 best players: the 20 highest ranked players on Pro Evolution Soccer 2014.