Five realistic summer signings for David Moyes at Old Trafford.
Despite a dismal first season at Old Trafford, David Moyes is likely to be kept on as manager and given money to spend in the summer – with some reports claiming the Scot will be handed a kitty of £200m!
Read more Tottenham Hotspur news.

Moyes needs to add steel to the midfield and defence, and creativity to the flanks. We identify five realistic summer signings who could make United great again:
Seamus Coleman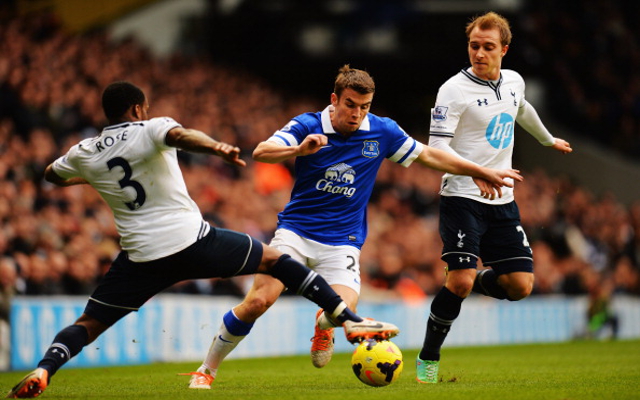 Man United fans may not be particularly impressed to see Moyes targeting another former Everton charge after Marouane Fellaini's inconspicuous form at Old Trafford but Coleman has proved himself one of the best right-backs in the Premier League this season.
The Irishman's lung-busting displays down the right have resulted in an impressive six league goals and the 25-year-old has shown impressive maturity defesnively. Moyes reportedly doesn't fancy Rafael, and Phil Jones and Chris Smalling should be allowed to settle at centre half, rather than face constant changes in position.