Chelsea are set for a major overhaul in the transfer market this summer. Here are eight players who could leave Stamford Bridge this summer.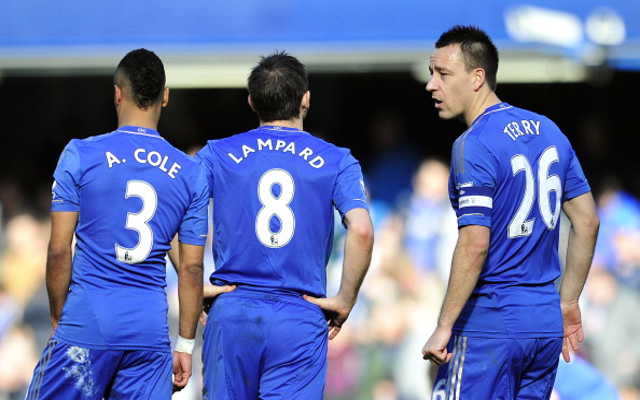 Ashley Cole / John Terry / Frank Lampard
John Terry, Ashley Cole and Frank Lampard are all out of contract this summer. Given that only Petr Cech has appeared in more Premier League games than Terry this season, Jose Mourinho is unlikely to want to lose him – particularly when the former England captain has been amongst the top performing centre backs in the country.
The futures of Cole and Lampard are up in the air though, with Azpilicueta having taken Cole's place at left back, and David Luiz and Ramires typically starting at the base of midfield.
Although Lampard has started the majority of UEFA Champions League fixtures, the veteran Englishman has only started 18 of Chelsea's 33 Premier League games.
With Marco van Ginkel closing in on a return from his anterior cruciate knee ligament injury, Lampard may find it even more difficult to get into the team next term.
It is unlikely that Chelsea will allow all three of Terry, Cole and Lampard to leave this summer, given their experience, pedigree and help meeting home grown quotas, but we suspect that at least one will go. Because we're not sure which, we've grouped them together on this list.