Toffees defender tackles twitter troll after shock Palace defeat at Goodison Park.
Check in to Everton vs Manchester United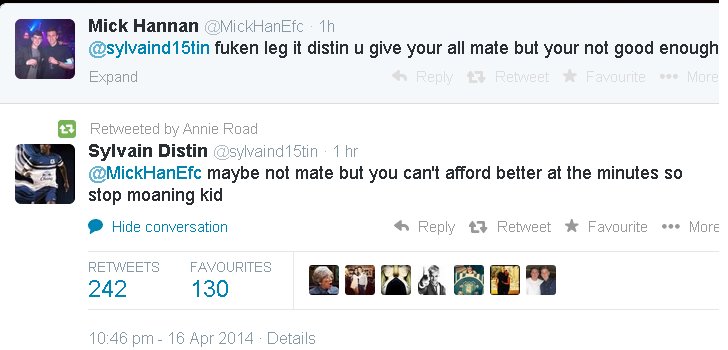 Everton's Sylvain Distin decided a brutally honest approach was the best way to tackle a twitter troll, who accused the Frenchman of being 'not good enough' for the club following the Toffees' 3-2 home defeat to Crystal Palace.
Find out who are the richest footballers in the Premier League here.
The centre back admitted that he may not be good enough for the club, but told the tweeter to 'stop moaning' because the notoriously cash-strapped club 'can't afford better at the minute'! You tell him, Sylvain!