English football clearly has a global following.
Those that say the Premier League is the best division in the world can have their thoughts reaffirmed when it's seen who supports the top sides from England.
Since the league's rebranding in 1992 it has changed from flat hats and rattles to huge wages and WAGs and with that has come a richer class of fans.
Perhaps unsurprisingly there aren't that many celebrities pledging their allegiance to West Bromwich Albion (sorry Frank Skinner) or Sunderland, but the supposedly more glamorous sides have picked up some notable support.
Here is a break down according to the New York Times.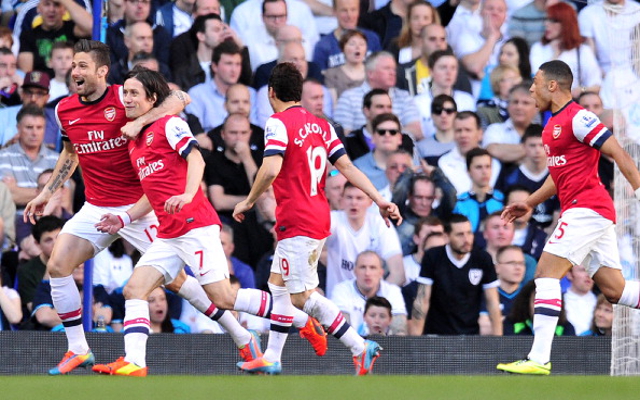 Arsenal
The north Londoners have changed a lot since Arsene Wenger took over in 1996, from boozy louts to a classy continental style and a move from Highbury to the Emirates Stadium has seen their transition to the upper echelons completed
Fans: 
Piers Morgan – Anyone who has ventured anywhere near the ever popular Morgan's Twitter account will realise that he is a Gunners fan and will also change his mind on any given topic with immediate effect.
Jay-Z – Hip-Hop's most prolific businessman is a fan after watching them play with Coldplay front-man Chris Martin and even flirting with the idea of investment. He can afford it after all.