Why the Anfield side should not accept any offer, even a world record bid, for the unstoppable striker.
Check in to Crystal Palace vs Liverpool
Liverpool are on the road to recovery. After a few lean years and some questionable managerial appointments, leading to a few shockingly bad signings, Brendan Rodgers has got the Anfield train well and truly back on the tracks.
Champions League football has been secured for next term and whilst the club's home defeat to Chelsea could scupper their Premier League title challenge there is no denying that the Merseyside club can see the light at the end of the tunnel and the future indeed looks bright.
Read more Liverpool transfer news.
With a prudently assembled squad full to bursting with young talents who can guide the club for years to come there is certainly a sense that Liverpool can consider clearing room in their trophy cabinet for some top silverware.
They must therefore under no circumstances accept any bid, no matter how much is offered, for Luis Suarez. A sale of the prized asset could in many ways lead to the Liverpool train once again being derailed (yes the train track analogy has perhaps run it's course).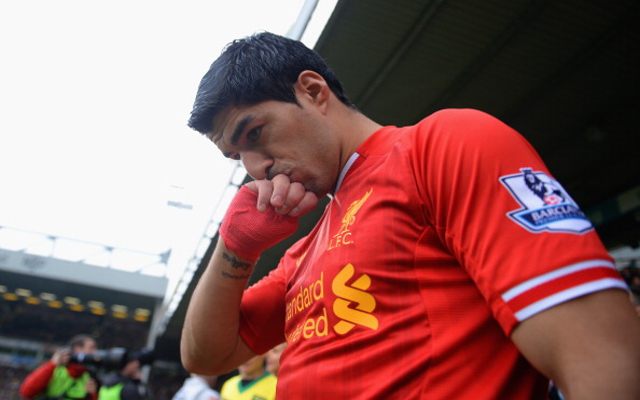 The 27 year old Uruguayan has been pivotal to Liverpool's return to form, his goals and attacking verve the bedrock of the club's hugely entertaining and astonishingly effective forward play, a sale of the former Ajax man at this stage could well be catastrophic.
If any member of Liverpool's board needs any clarification on just how the sale of a star performer can impact on the club as a whole then they'd do well to look to White Hart Lane.
Tottenham opted to accept an offer for Gareth Bale, a world record offer no less, and then proceeded to 'invest' those funds on a succession of players who they hoped, wrongly, would prove more than the sum total of what the Welshman offered as an individual.
It was a move that may well set the north London club back a fair few seasons and one that you can guarantee chairman Daniel Levy now wishes he hadn't agreed to.
Liverpool have done supremely well up to this point in keeping Suarez. Last summer many assumed the forward would be on his way but the club stood their ground.
The decision to fight off any interest, and Arsenal and others desperately wanted to acquire Suarez, has paid off in a big way. 30 goals in 31 Premier League appearances only tells a portion of the story, what the unplayable forward offers is more than just the finishing touches, he is after all the Premier League's leading assist maker to boot.
Liverpool have stood by Suarez through thick and thin and to his credit the prolific marksman has committed himself to the cause by signing a long term contract that makes him the highest paid player in the club's history.
However it's fair to say that contracts in football are not worth the ink dispensed to sign them and as such there is every chance the likes of Real Madrid and Man City will make their interest in Suarez well known this summer but Liverpool's owners mustn't entertain any notion of accepting any fee for his services.
As well as the cost of the loss of such a talented player one also needs to take into account the affect such a sale would have on the clubs reputation.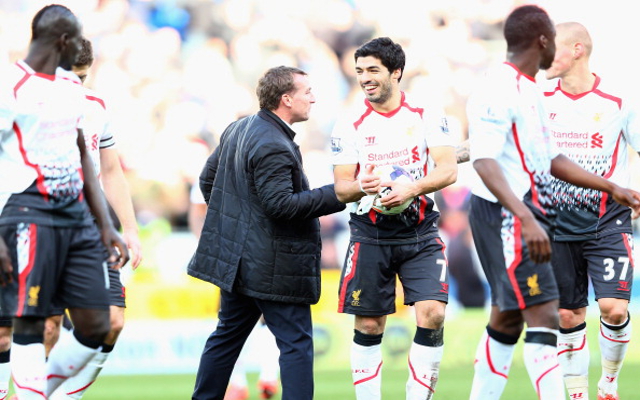 To sell such a pivotal player is in many ways a tacit admission of defeat, an action that could lead many to believe Liverpool Football Club isn't 'big' enough to keep hold of their best players.
One shouldn't underestimate where such a sale would lead in the long term. Again Liverpool's owners would do well to look to the Emirates Stadium for an example of a club unable or unwilling to keep hold of their best players and how such an approach has essentially set the Gunners back in the long term.
Arsenal were sitting pretty at the top of the Premier League, winning titles without losing a game no less, but a downturn in the club's fortunes can be directly linked to Arsene Wenger's inability to prevent hugely important players from leaving.
Thierry Henry, Patrick Vieira, Cesc Fabregas, Samir Nasri and Robin Van Persie are five world-class talents who's departures have directly led to Arsenal's eight year silverware drought.
If Liverpool were to consider a world record bid for Suarez what next? Would offers for young emerging talents then be considered?
Yes if you look at Arsenal's balance sheet you'll see the Gunners are one of the biggest clubs in world football but that financial approach, though sensible, has led to a marked decline in terms of tangible success on the field of play.
Luis Suarez is, in my opinion, the best footballer on the planet right now and as such is a thoroughly marketable commodity that Liverpool can cash in on, more than covering his wage demands and providing something of a figurehead for the club as a world-wide brand.
This is of course a little easier to imagine now that Suarez has 'cleaned up his act' following a fair few unsavoury incidents. The player himself seems happy at Liverpool and appears to revel in being the club's 'big fish' and is therefore likely to stick around if he feels the club's ambitions match his own.
The next five years could be crucial to Liverpool's footballing evolution and those five years with Luis Suarez leading the line, as he enters his peak, could be resplendent with domestic and continental honours catapulting the club back where they belong as one of the world's biggest clubs and in turn attracting further top talents to further boost Brendan Rodgers's squad.
Luis Suarez should therefore be considered an untouchable in transfer terms because what he has to offer Liverpool football club is pretty much priceless.
SEE ALSO: The Fastest Players on Fifa 14