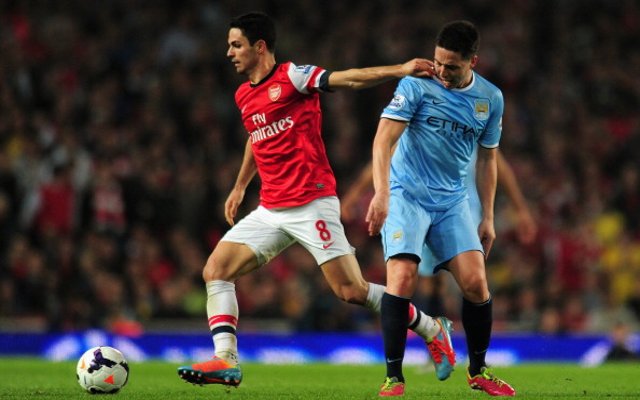 Spanish midfielder Mikel Arteta has been largely disappointing this term and the usually reliable performer will be made available this summer with the former Everton man having just over a year to run on a contract that will not be renewed.
Wenger is confident there will be a lot of interest in Arteta, who is a proven Premier League performer, with a move back to Goodison Park being a distinct possibility.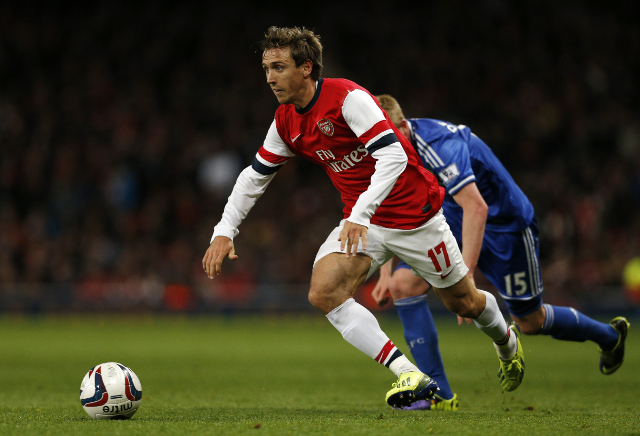 Wide-man Nacho Monreal is said to be unhappy with his bit-part player status at Arsenal and Kieran Gibbs's solid displays at right-back have restricted the former Malaga man to just 12 Premier League fixtures and a move back to La Liga has been mooted but Arsenal will want to recoup the £8.3m they paid for his services back in January 2013, which could provide an obstacle to a summer sale.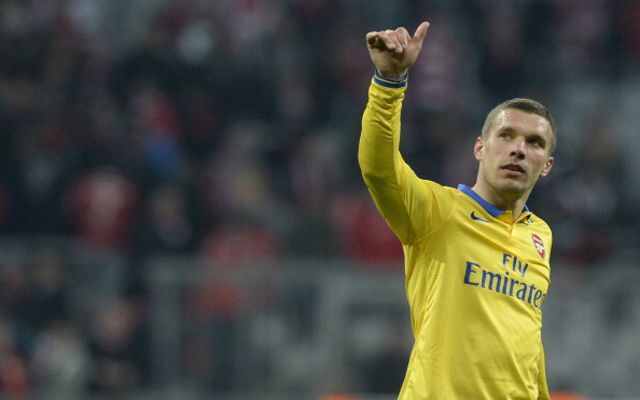 German forward Lukas Podolski has shown a marked improvement in recent weeks but is still a player Wenger is willing to sell when the transfer window re-opens, especially as he has his eye on two potential striker signings.
Podolski has netted four goals in his last three appearances but has on the whole failed to offer Olivier Giroud consistent support up front and the 28 year old is said to be growing increasingly frustrated by the manner in which he is almost always withdrawn from action, indeed the former Koln and Bayern Munich man has amazingly completed just four 90 minute run-outs in his 23 appearances in all competitions this season.
Arsenal also see this summer as their best chance of making a decent sum from the sale of the experienced forward and will look to secure around £15m for Podolski, with a host of Bundesliga sides said to have already made their interest well know.