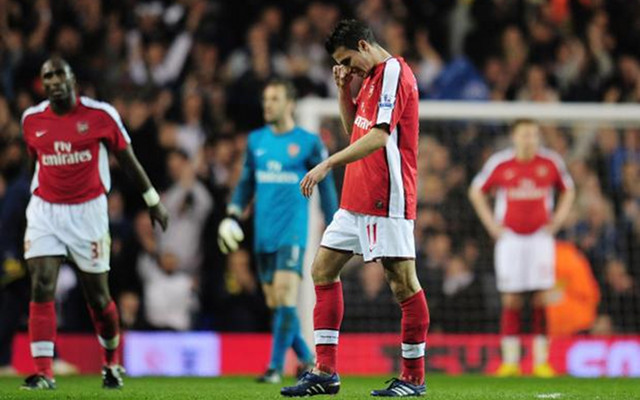 4. Arsenal 2007/08
The Gunners were in good shape to snatch the title back in 2007, they had top quality players all over the pitch and a solid start to the campaign saw them go undefeated for their first 15 games of the season.
Quickly recovering, the title was theirs to lose, and in February they did just that.
Following a 2-2 draw with Birmingham City, the game that saw Eduardo almost lose a foot, the club drew their next four games against Villa, Wigan and Middlesbrough before going down to Chelsea.
Stuttering form followed and another defeat to Manchester United virtually ruled them out of the race in spectacular fashion.