Blues slipped up one too many times.
Check in to Cardiff City vs Chelsea
When you look at the table below, it's easy to understand just why Chelsea have costs themselves the Premier League title.
Read More Chelsea FC News
The Blues have often struggled against smaller, weaker sides, highlighted in this weekend's goalless draw against Norwich City, for which they were for at the final whistle.
Just three points from games against West Ham, West Brom, Aston Villa, Crystal Palace, Sunderland and Norwich is nothing short of outrageous for a side gunning for the title.
And not all of those sides can be accused of 'parking the bus' either.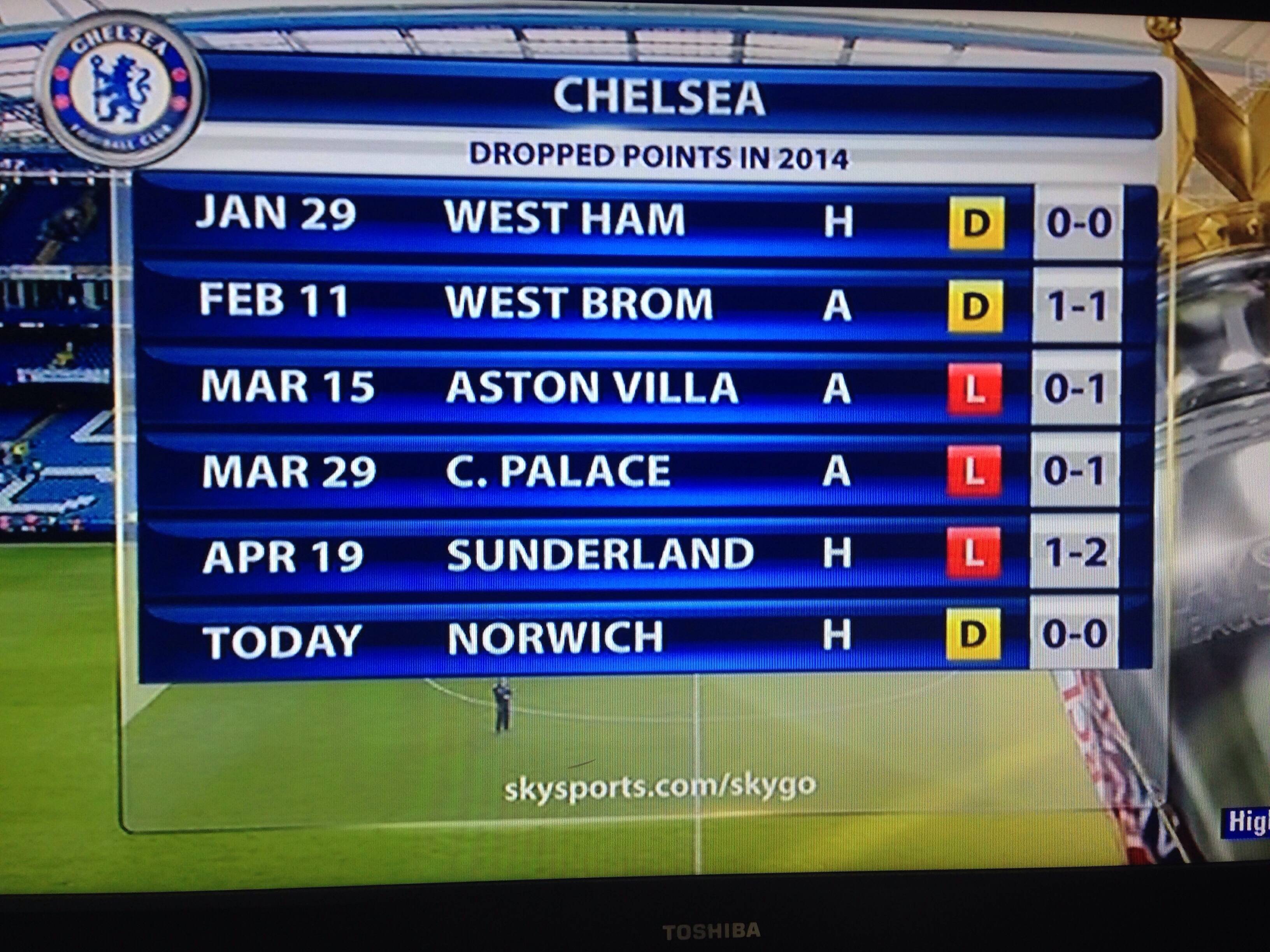 Check out the 10 worst Chelsea flops of the Premier League era.
See who are the top 10 best Chelsea players of all time.