The ten best final days of the Premier League season.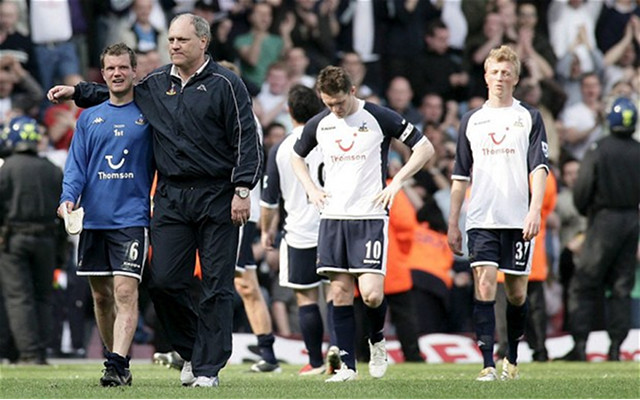 10. 2006 – Lasagne-gate
Most final days centre around either who will win the league or who will go down, but the final day in 2006 was all about who would make it into the Champions League in fourth place. Spurs were the strong favourites, tipped to knock arch-rivals Arsenal off their perch, and they were on course to do so until that famous poisoned lasagne came back to haunt them. Spurs had all but guaranteed themselves a UEFA Champions League spot and just needed to equal the Gunners' result when playing away at West Ham. However, several of the players were struck down by a virus, which the club blamed on some dodgy lasagne consumed at the Marriott hotel in Canary Wharf the night before. Spurs lost, meaning they would have to wait to make it to Europe's Blue Ribbon tournament.