Emirates Stadium boss hopes to bring in 'Marquee' signing in matter of days.
Check in to Uruguay vs Costa Rica
Arsenal are set to table a £55m bid for PSG forward Edinson Cavani as Arsene Wenger looks to strengthen his attack with a big money move that will act as a of strong statement of intent this summer.
CaughtOffside understands that the Gunners boss will be handed a significant transfer war-chest that will allow Wenger to offer such a huge sum to the Ligue 1 side with the French boss keen to take advantage of the Uruguayan's apparent unhappiness at the Parc des Princes.
Read more Arsenal FC news.
Wenger has already put out the feelers ahead of a move for the 27 year old and was encouraged by the response he received from Cavani's representatives with the former Napoli man said to be keen on a move to the Premier League.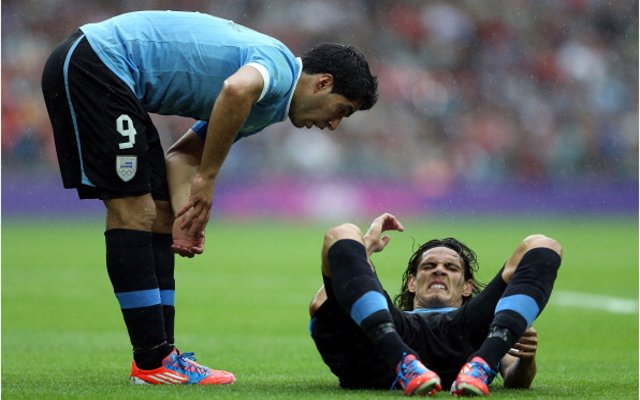 Cavani has seen his good friend, and national team colleague, Luis Suarez thrive in the English top tier and is looking to engineer a move away from PSG.
There is no financial necessity for PSG to sell Cavani and even though UEFA are ready to punish sides for failing to adhere to their FFP (Financial Fair Play) guidelines it appears that the chief reason why the Paris side may be ready to sell Cavani could be the fear that his unhappiness could lead to dressing room unrest.
Cavani is unhappy at playing second fiddle to Zlatan Ibrahimovic and Laurent Blanc's decision to use the forward in a wide role has not gone down well with the former Serie A ace and as such the chance to immediately make a profit on the £52m signing is one the big-spenders could well consider.
Despite being unsettled at the club Cavani has managed to net 25 goals in all competitions this term though, tellingly, he has looked far more effective during Ibrahimovic's recent injury absence.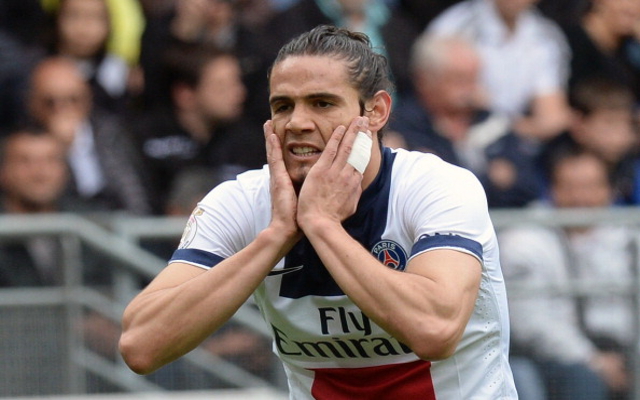 Given the Swede has no desire to leave, and is clearly PSG's prized asset, a swift exit for Cavani could be best for all concerned.
Wenger has overly relied upon French international Olivier Giroud and whilst the former Montpellier man has on the whole delivered there is no denying that Cavani would represent a massive improvement and could well be the ideal man to leave the Arsenal attack.
Prior to his move to PSG Cavani scored an impressive 104 goals in three season in Naples having earned a move to the San Paolo following a successful stint at Palermo.
Though clearly Arsenal are not famed for 'splashing the cash' their £42.5m move for Mesut Ozil last summer proved that they are more than capable, and willing, to spend money on top quality additions and Arsene Wenger has spoken publicly on a number of occasions about his desire to improve his options in the final third and has singled out his interest in Cavani, stating in January 2013;
"Cavani is a player that I like. Will he cost a lot of money? That's for sure. Nobody would deny that. [But] our banker lives just next to me at the moment and he is ready if we find the right player."
SEE ALSO: The Fastest Players on Fifa 14