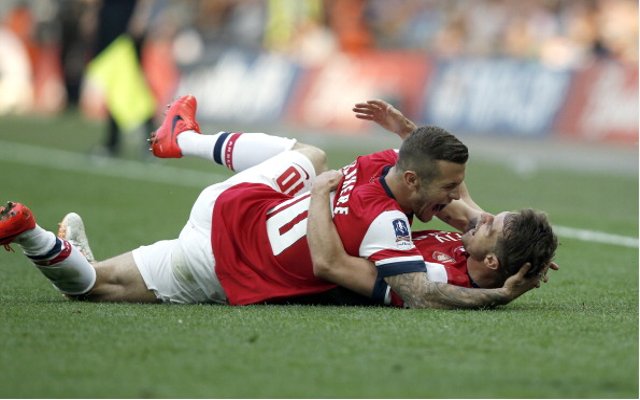 CM: Mikel Arteta – 6
Not for the first time in recent months, the game appeared to pass the cultured Basque by at times, with its pace and intensity appearing to be too much for the holding midfielder, although he did begin to exert more control in the second half.
AM: Aaron Ramsey – 9 MOM
The Wales international has been in excellent form since returning from his three-month layoff with a calf injury, and the goalscoring midfielder capped off yet another brilliant showing by scoring Arsenal's winner with a world-class finish in the second period of extra time.
AM: Mesut Ozil – 7
The classy German was neat and tidy, as always, throughout the contest until hooked by Arsenal head coach Arsene Wenger at the break in extra time when fresh legs in the form of Jack Wilshere were more the order of the day.