Polish deputy was the worst of a bad bunch.
This week Arsenal lost goalkeeper Lukasz Fabianski to Swansea City after his contract with the north London side wound down.
Read More Arsenal FC News
Gunners boss Arsene Wenger had attempted to keep a hold of the 29-year-old by offering him a new deal, but Fabianski's refusal was actually a blessing in disguise.
As seen on the picture below, Fabianski had the worst save percentage of any Arsenal goalkeeper since 2003.
Mad as a hatter shot-stopper Jens Lehmann heads the list with 73.2 per cent, followed by the much-maligned Manuel Almunia (72.2).
Current first choice Wojciech Szczesny records a marginally better save percentage than the departed Fabianski, with 69.8 per cent.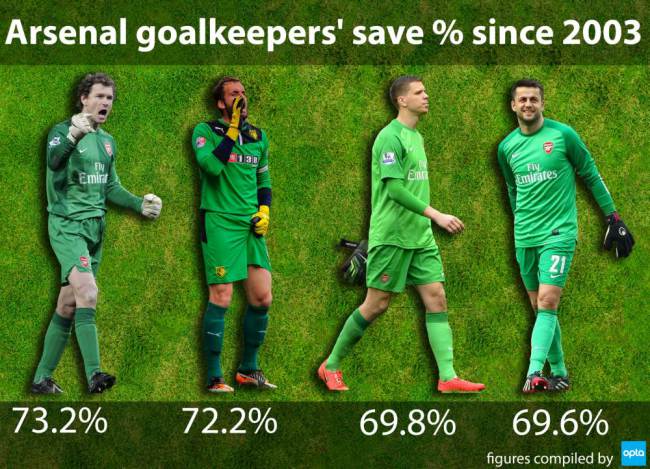 Watch the top 10 best Arsenal goals of all time.
Check out the 10 worst Arsenal flops of the Premier League era.